This post may contain affiliate links. Please read my disclosure policy.
This is a collection of the best holiday appetizers ever! My top 17 tried and true, family favorite recipes. There's everything from Baked Brie to Korean Meatballs to Pork Dumplings.
These recipes are simple, easy and above all else, really freakin' delicious! If you've got a house full of guests, don't hesitate to put them to work helping you prep, bake or cook some of these tasty bites.
If there's one thing I've learned over the years, it's that people like to feel useful and they're more likely to eat the food if they've had some part in making it. Take some of the pressure off this season and let me plan your appetizer menu for you!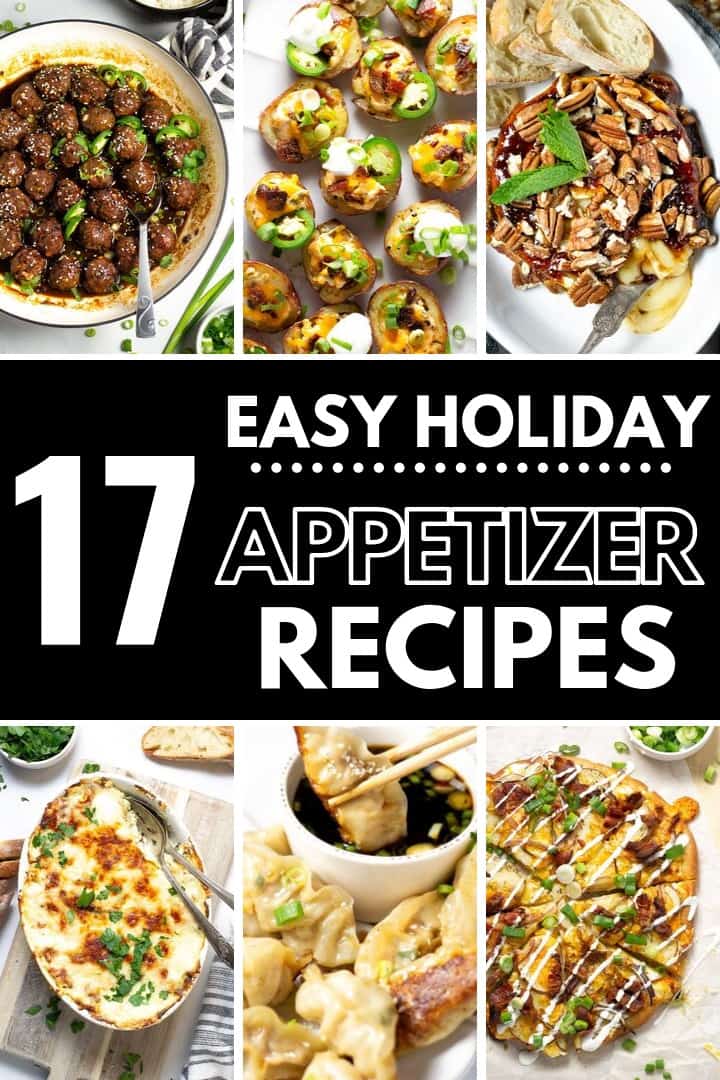 These appetizers will have your family coming back for seconds and asking for the recipe!
10 minutes and 4 ingredients is all that stands between you and this ooey gooey wheel of baked brie loaded with fig jam and pecans. Spoon it onto a slice of French baguette and serve with a full bodied red wine! If this doesn't scream HOLIDAY APPETIZER then I don't know what does.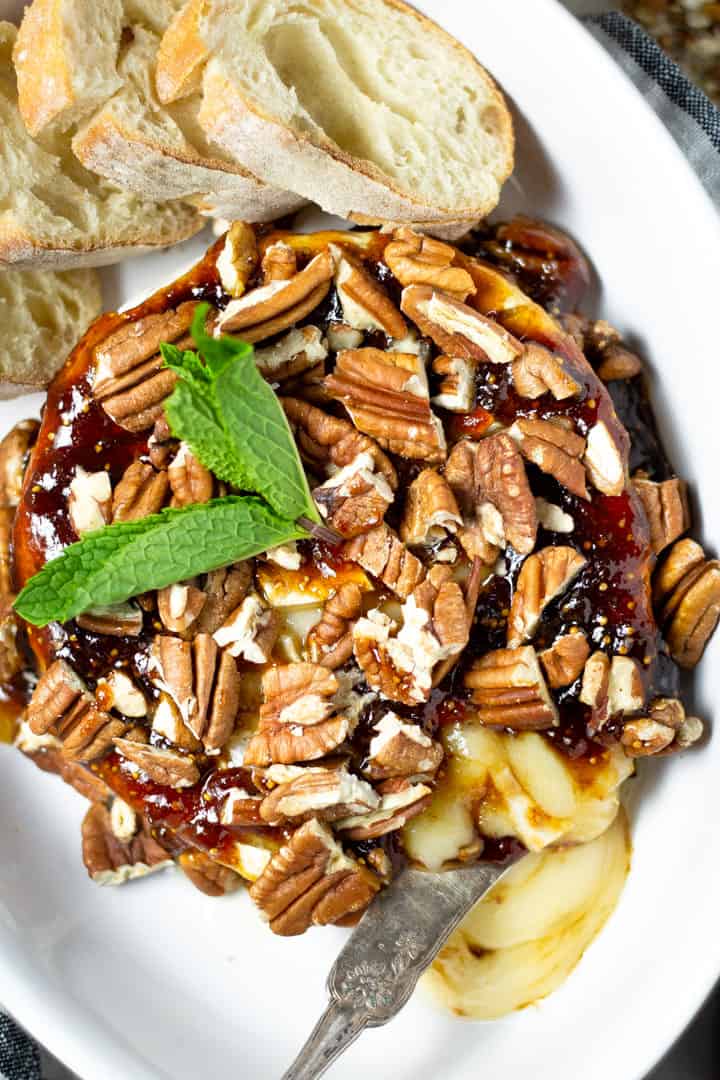 These puff pastry bundles take less than 30 minutes from start to finish. And if you're kids are itching for a project, this might be the perfect way for them to help out in the kitchen!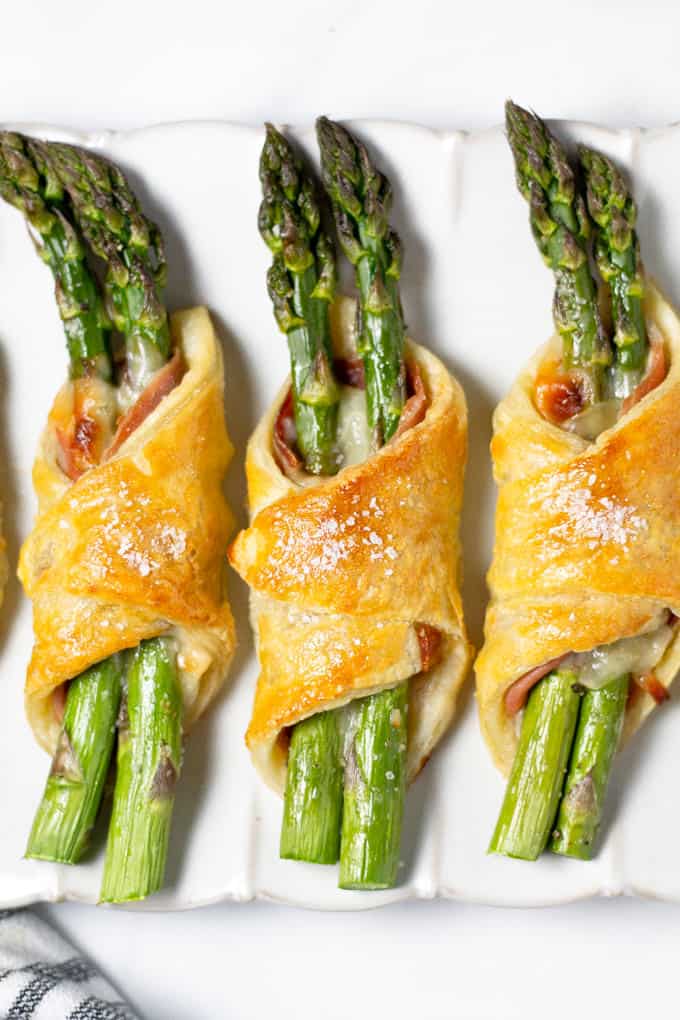 These easy homemade baked meatballs take just 40 minutes to make! They are baked in the oven, then simmered in a flavor forward Korean inspired sauce and garnished with sesame seeds and sliced green onion.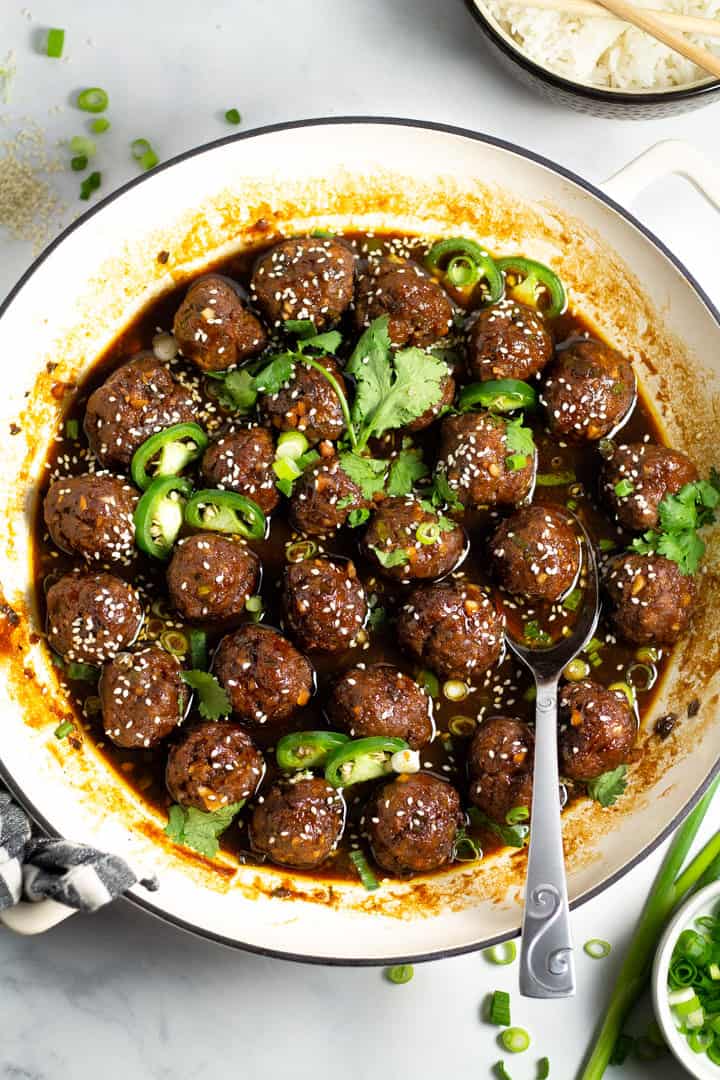 Less than 20 minutes to make (and most of that time is just heating olive oil and garlic!). In this easy appetizer, olive oil and balsamic vinegar pair with herbs and garlic for the easiest and most delicious bread dipping oil combo you've ever had! Best enjoyed with crusty French bread and a big glass of red wine!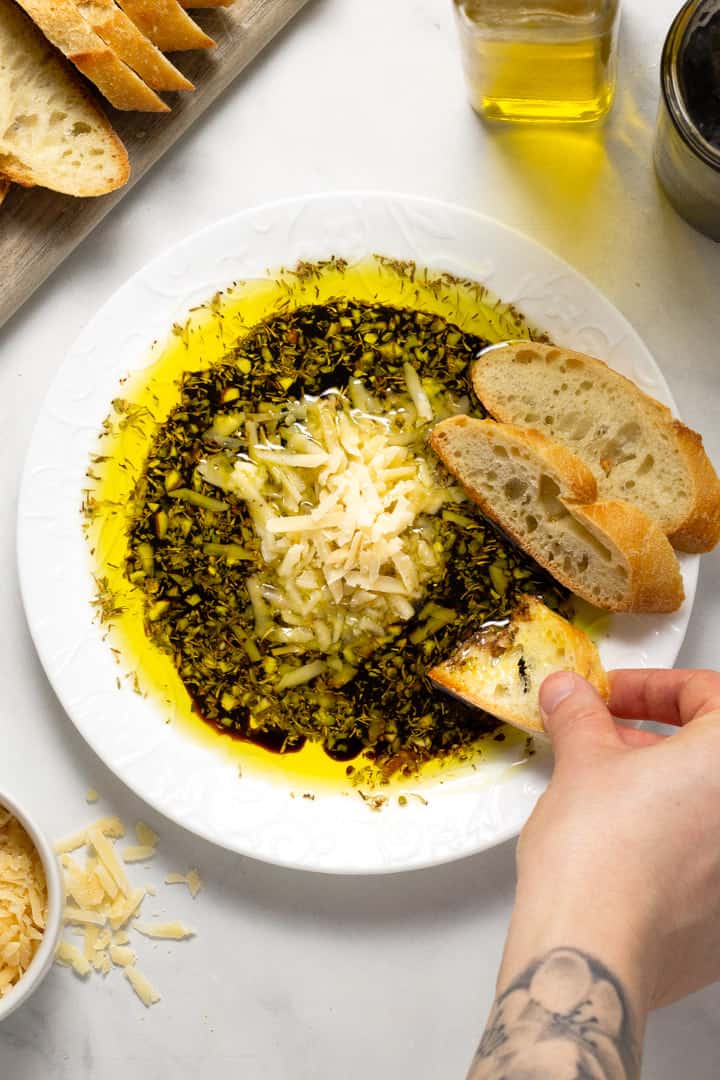 Jalapeno poppers and loaded potato skins combine to the most epic game day appetizer you've ever seen – Loaded Jalapeno Popper Potato Skins!! Baby red potato skins piled high with a creamy, cheesy, spicy filling then topped with MORE cheese, crispy crumbled bacon and green onions!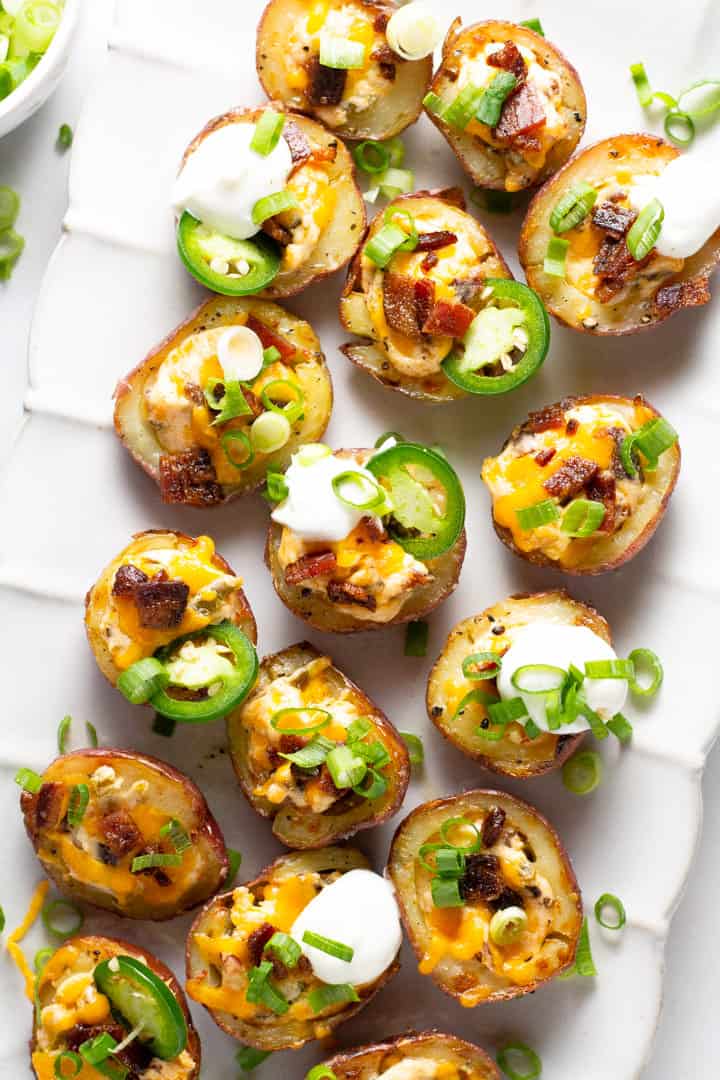 Better than any restaurant spinach artichoke dip (I promise!), this simple appetizer has just 7 ingredients and takes less than 45 minutes from start to finish! And there's NO MAYO!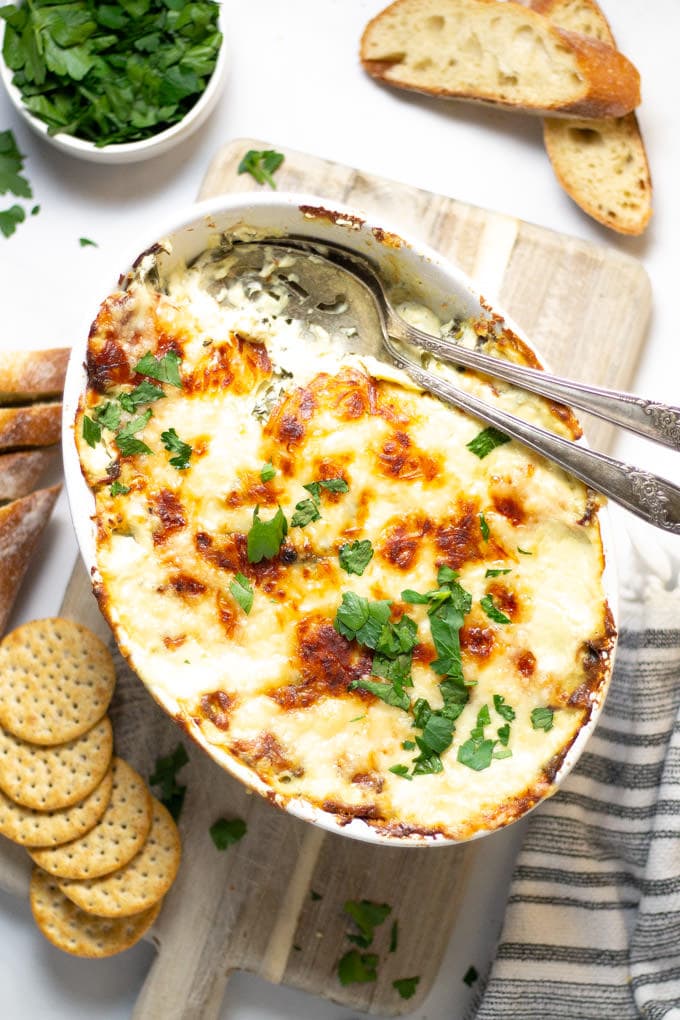 7 simple ingredients make up this delicious loaded baked potato dip that can be thrown together at a moment's notice. Impress your friends at the next Sunday night football party with this creamy, cheesy, bacon loaded waffle fry dip!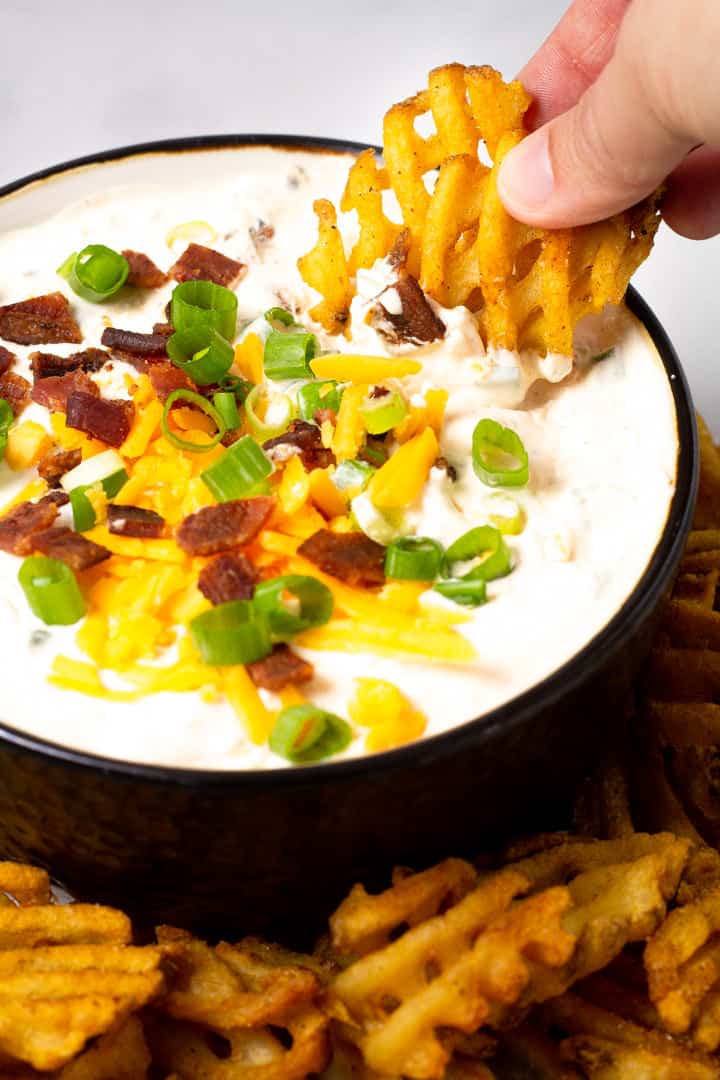 5 ingredients and 20 minutes is all it takes to get these flaky, buttery puff pastry pear tarts in the oven! Sweet fig jam, tender sliced pears and tangy blue cheese make this a delicious, crowd pleasing appetizer.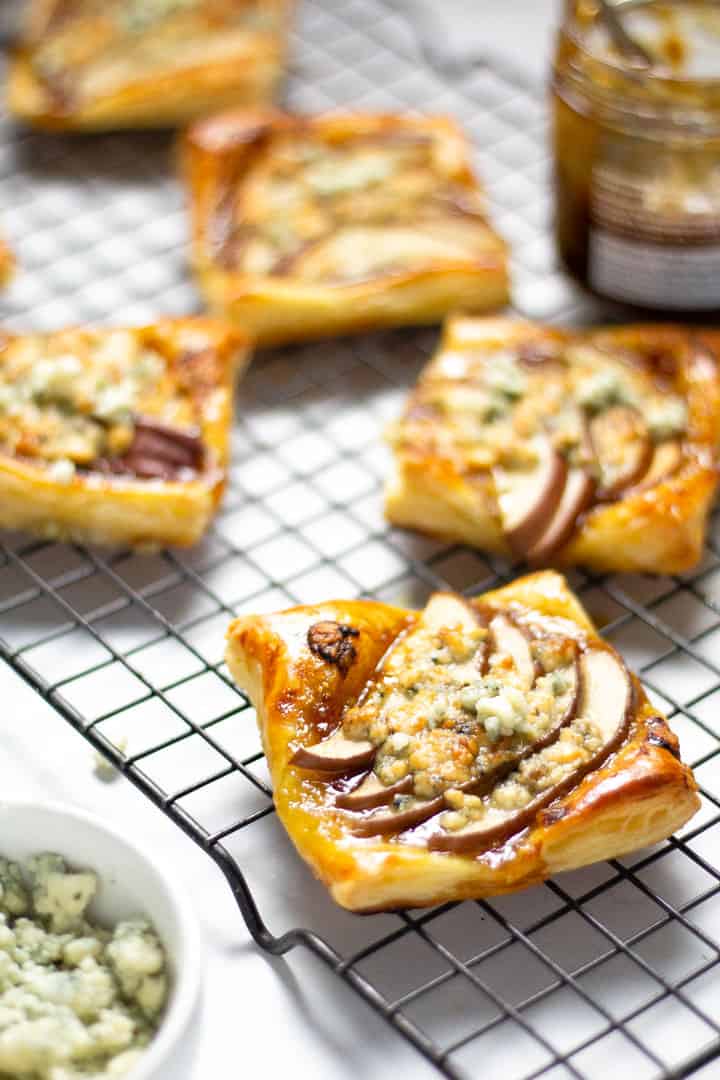 These slow cooker meatballs take just 5 minutes to prep and are the perfect quick and simple appetizer for the holidays, football season or a Saturday night at home with the family! Everyone will be asking for seconds (and the recipe), so you'll definitely want to make a double batch.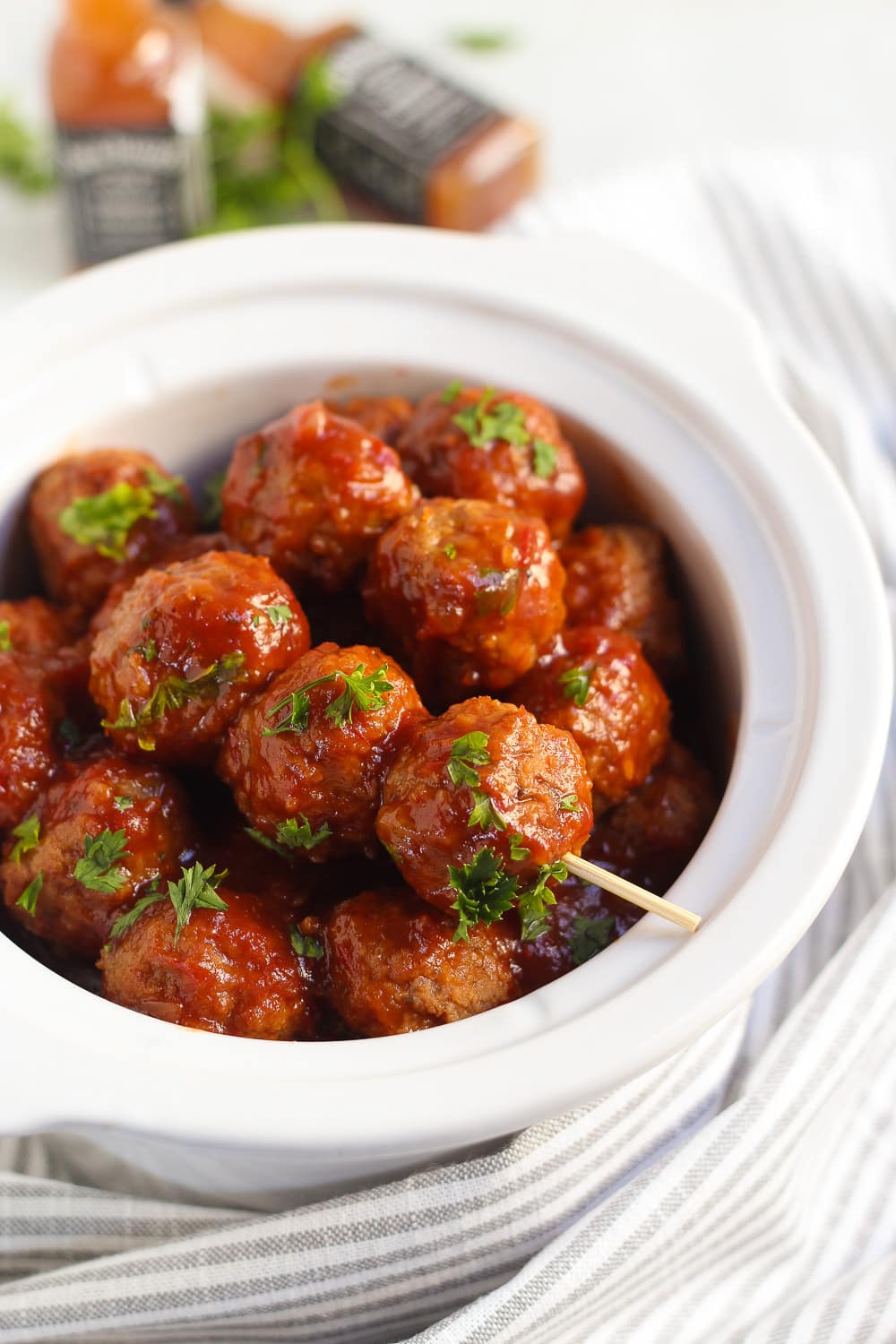 This quick and easy blender salsa is the simplest appetizer you'll ever make and pairs well with any of your favorite Mexican dishes. The healthiest way to add lots of flavor to any dish is THIS homemade salsa!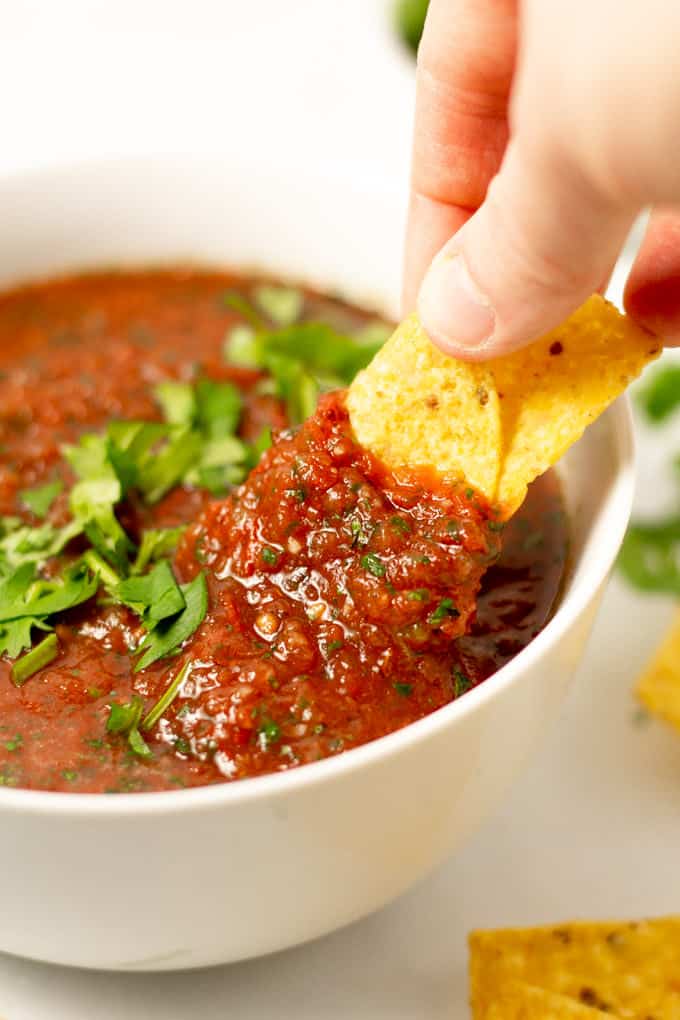 These SUPER easy caramelized onion tarts are loaded with sweet fig jam, tangy blue cheese and flaky puff pastry crust baked to perfection, then drizzled with honey!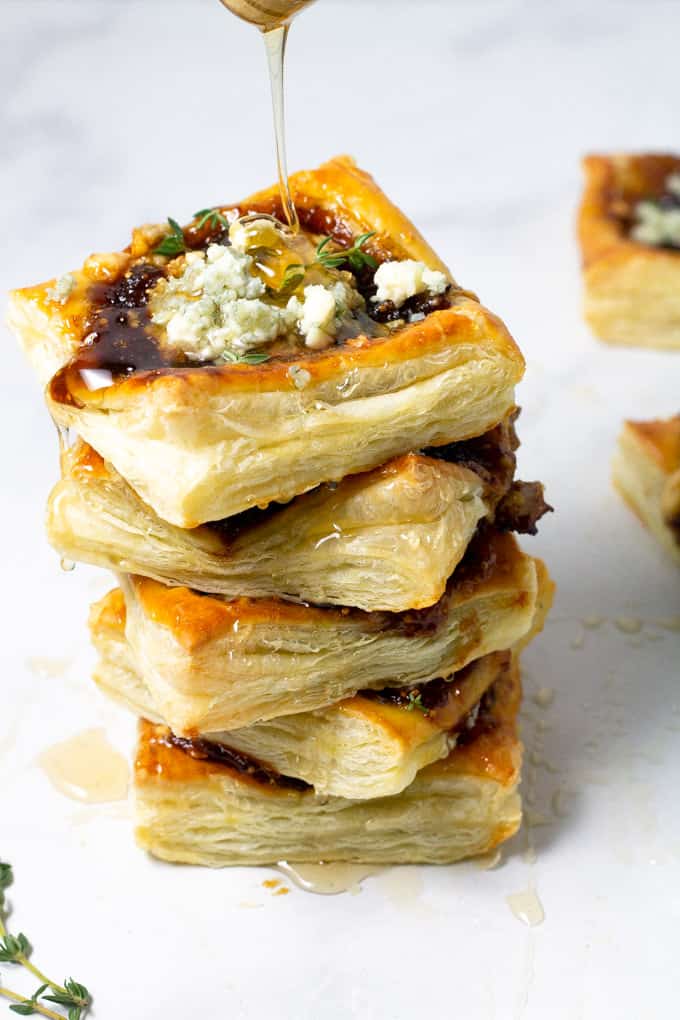 The perfect "make ahead" dip for your next game day party or family get together, this goat cheese dip bakes in just 20 minutes and has only 9 ingredients (including salt and pepper)!!!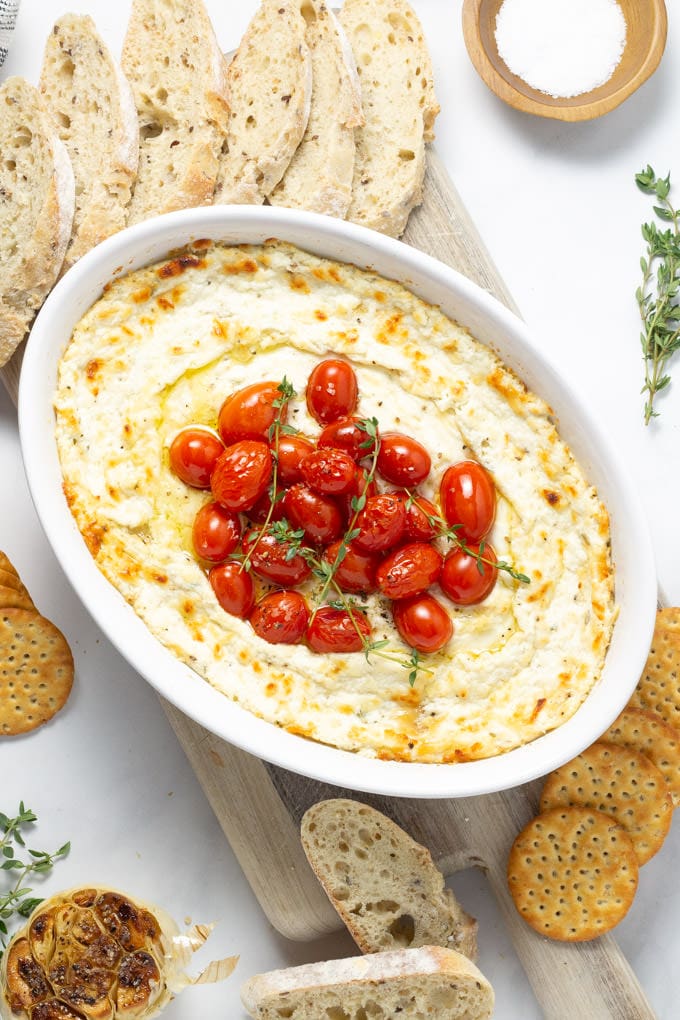 This potato pizza has all the flavors of a classic loaded baked potato – tender potatoes, garlic, oregano, onion, cheese, bacon, sour cream and green onions – in hand held form! It's the easiest way to spice up pizza night and your family will most certainly be asking for seconds!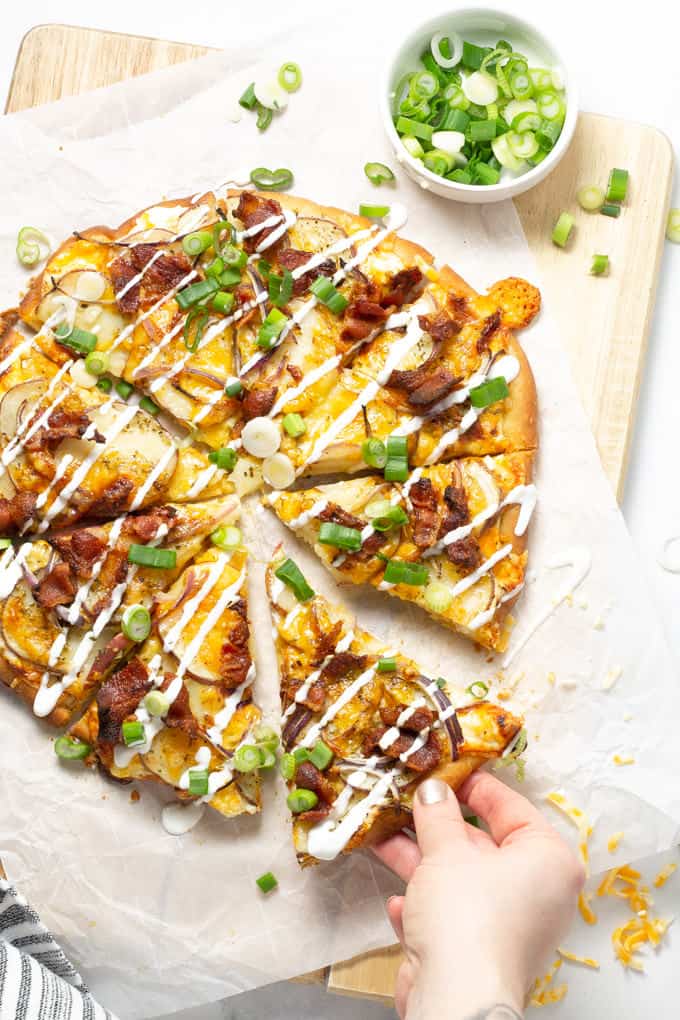 Just over 30 minutes from start to finish these pork dumplings are simple, satisfying and loaded with flavor! They're crispy yet tender making them the perfect main course or holiday appetizer!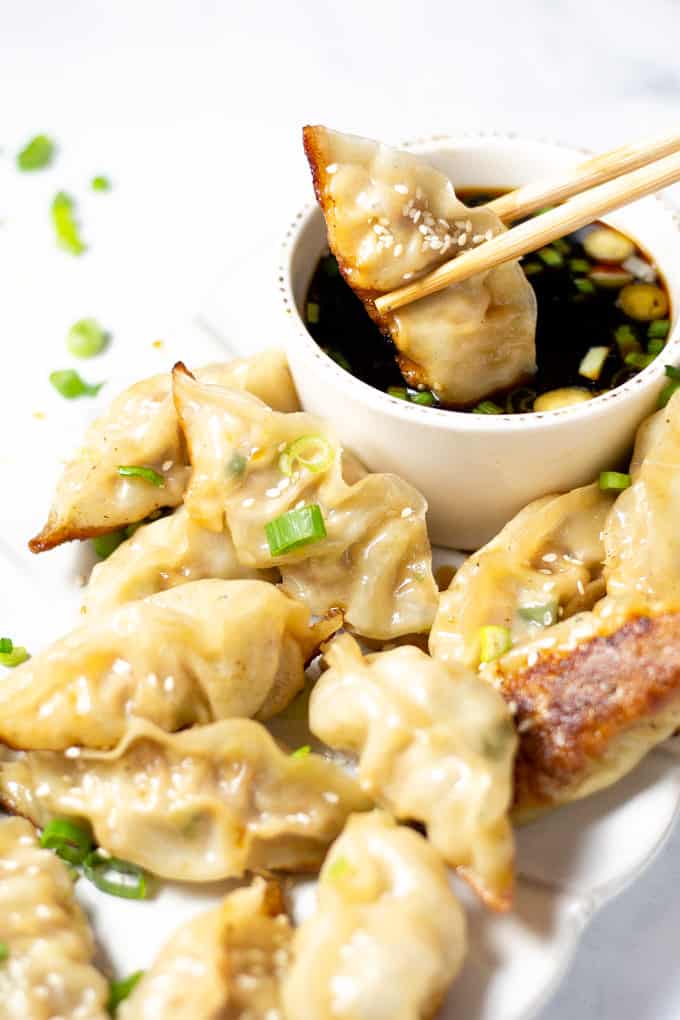 In just 30 minutes you can have these tender pork meatballs, simmered in a creamy coconut curry sauce, on the dinner table! Simple, healthy ingredients combine for an easy holiday appetizer your family will love!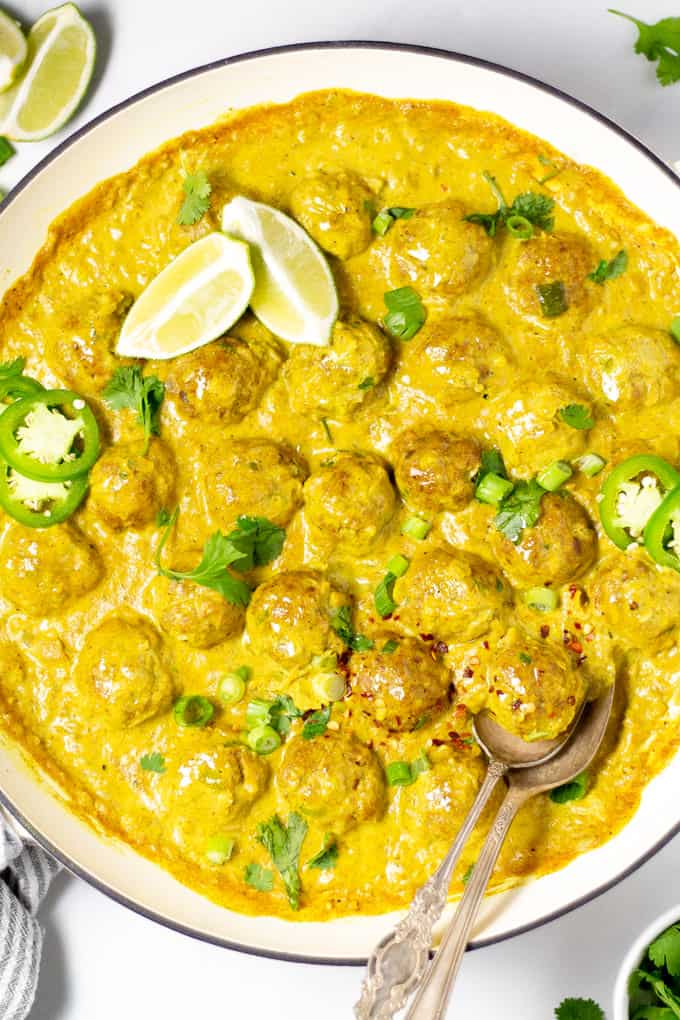 If you don't feel confident in the kitchen, the charcuterie board might just become your new best friend! There are no cooking skills required whatsoever and even the least creative person can put together an artful masterpiece of meat and cheese. This is definitely a holiday appetizer classic!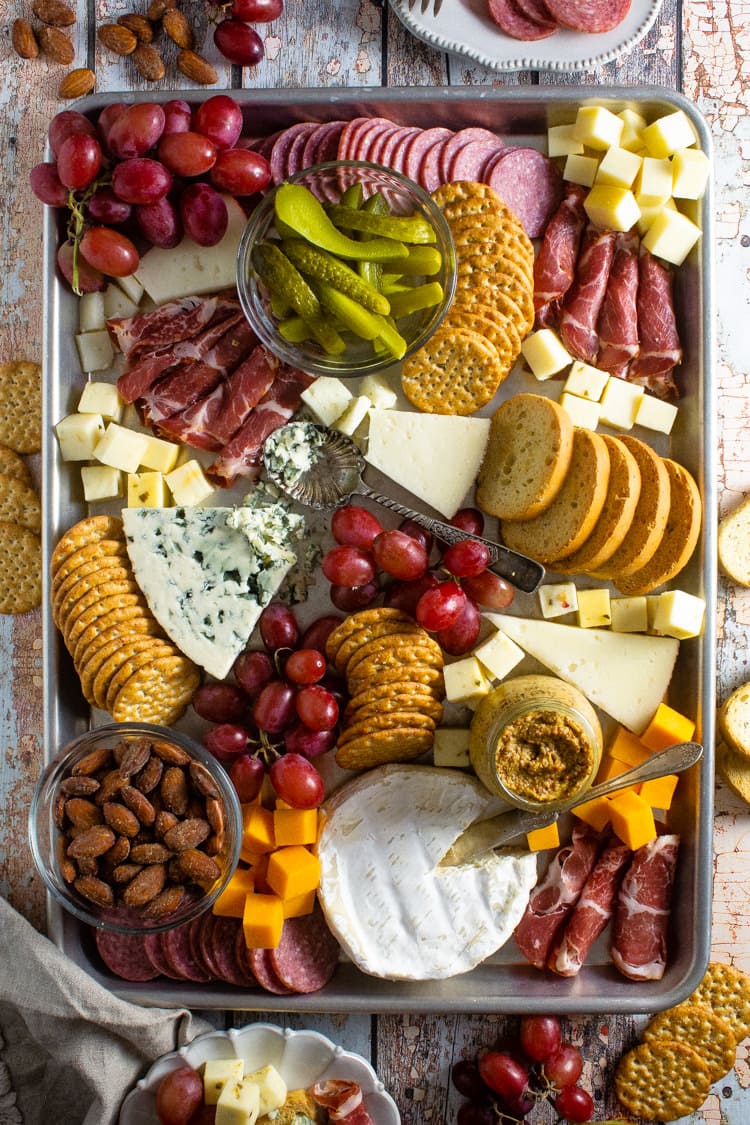 Less than 5 minutes from start to finish – this simple, homemade, vegan hummus is loaded with fiber and protein. It's healthy AND delicious, which means you can feel good about feeding it to your family.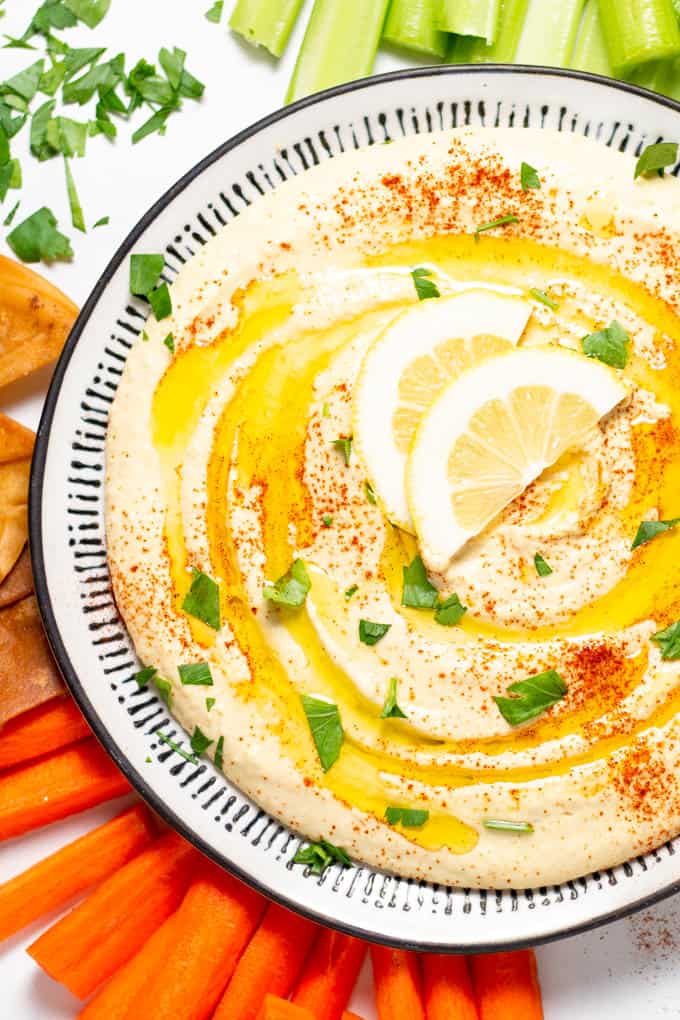 Now you've got 17 mouthwatering appetizer recipes in your back pocket that you can pull out next time your in-laws are in town or your neighbors stop over.
The holidays don't have to be stressful – it helps to be prepared!