In a world filled with fad diets and quick weight loss schemes, it's important to remember that fueling your body with real food is often the best way to jump start your journey to a healthier self.
Number one on my list of New Year's resolutions this year is to eat food that makes my body feel amazing! Less take out and more home cooked, healthy dinners is the number one way that I plan to do that.
Below I share with you my favorite healthy dinner recipes that are also quick and easy to get on the dinner table in a reasonable amount of time. They're loaded with real, whole foods and accessible ingredients.
You'll find everything from slow cooker tacos and sheet pan salmon to roasted veggie soup and chicken chili. Let's dig in!
These slow cooker chicken tacos are healthy, tasty and almost too easy to make! Toss everything in the crock pot, come back a few hours later, shred the chicken and you're ready to sit down for dinner.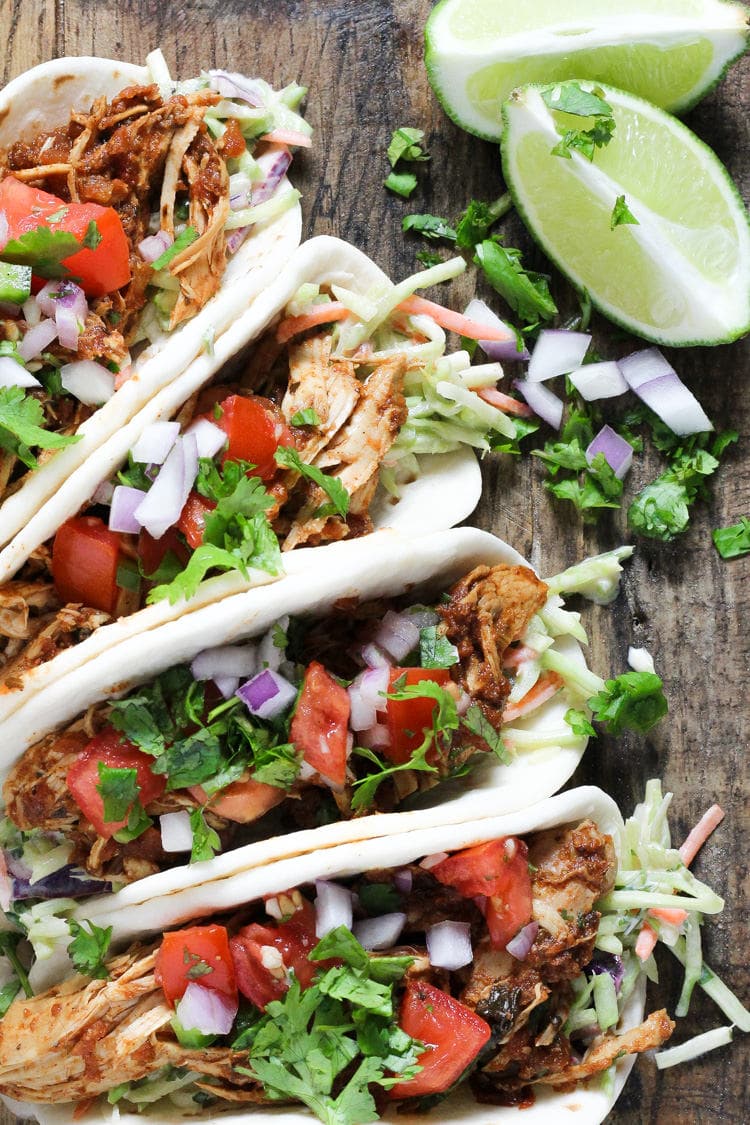 Quick and easy homemade baked meatballs simmered in a flavor forward Korean inspired sauce. Serve with brown rice and sauteed veggies for a quick weeknight meal!
Looking for a quick weeknight meal? Want a dinner filled with fresh veggies and tons of flavor? Yeah, me too. That's all I ever want. Isn't that all anyone ever wants?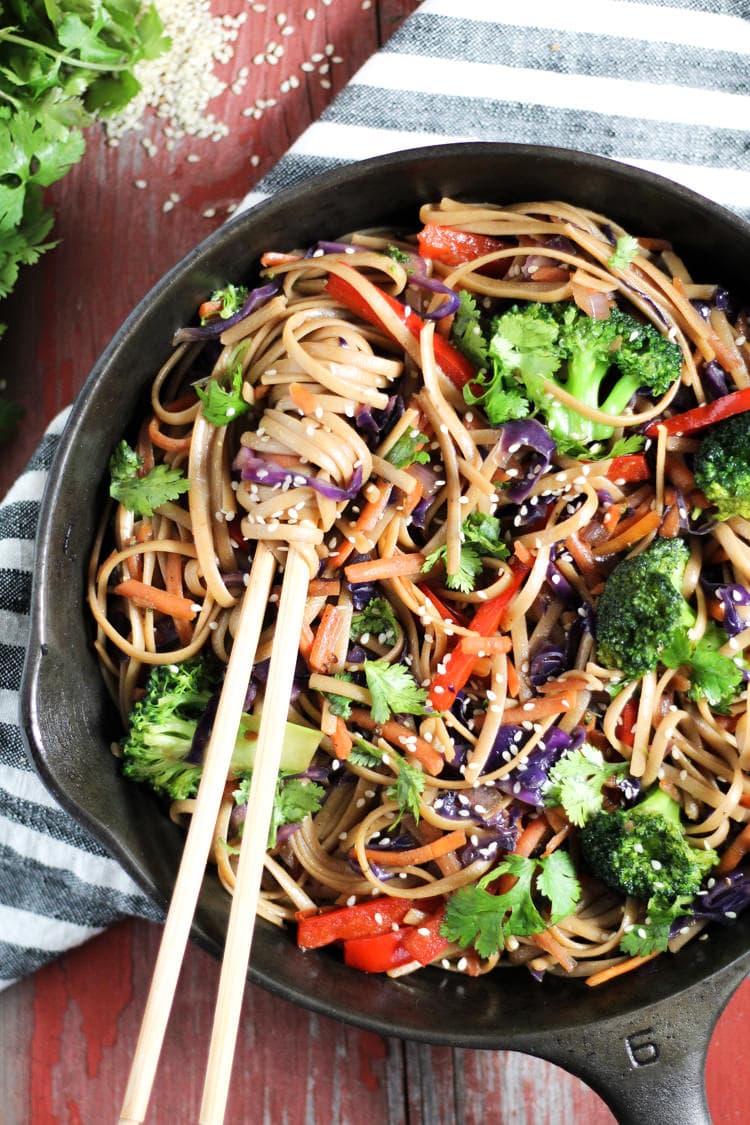 The best part is that this chili only takes 30 minutes from start to finish and I usually have most of the ingredients in my pantry already – which makes it an easy meal to throw together during the week also!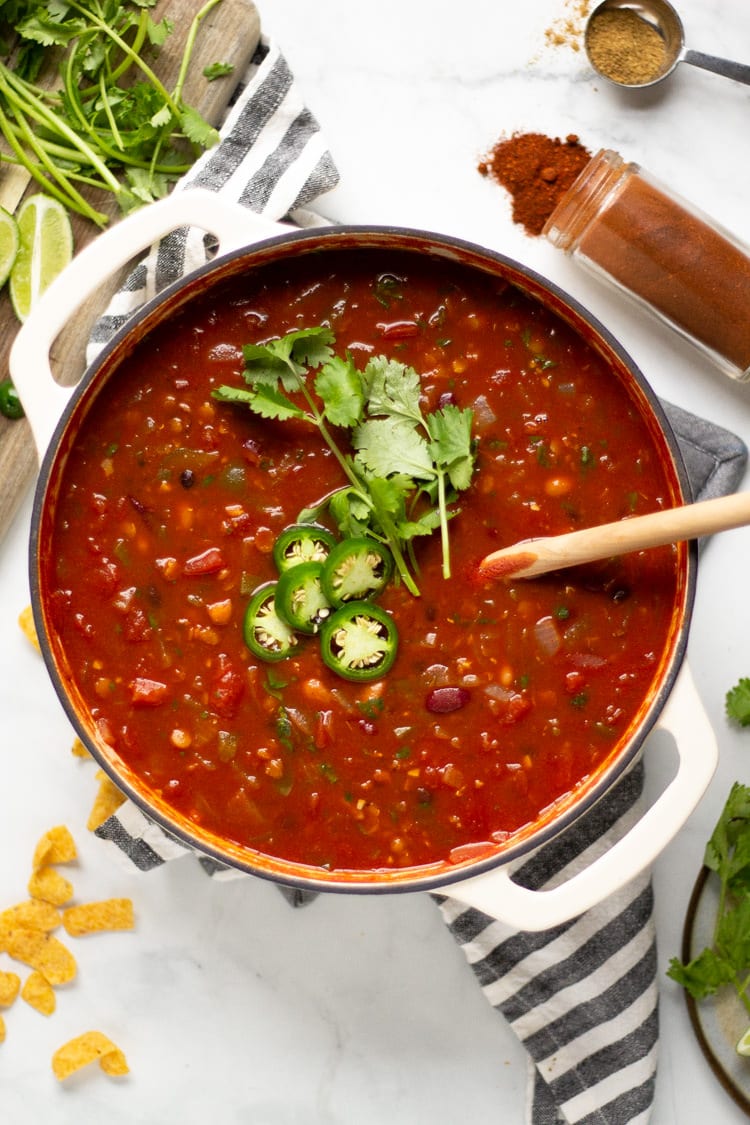 This southwest chicken chili is one of my favorite weeknight meals because the prep time is minimal and the slow cooker does all the work. You can come home, shred the chicken and sit down for dinner!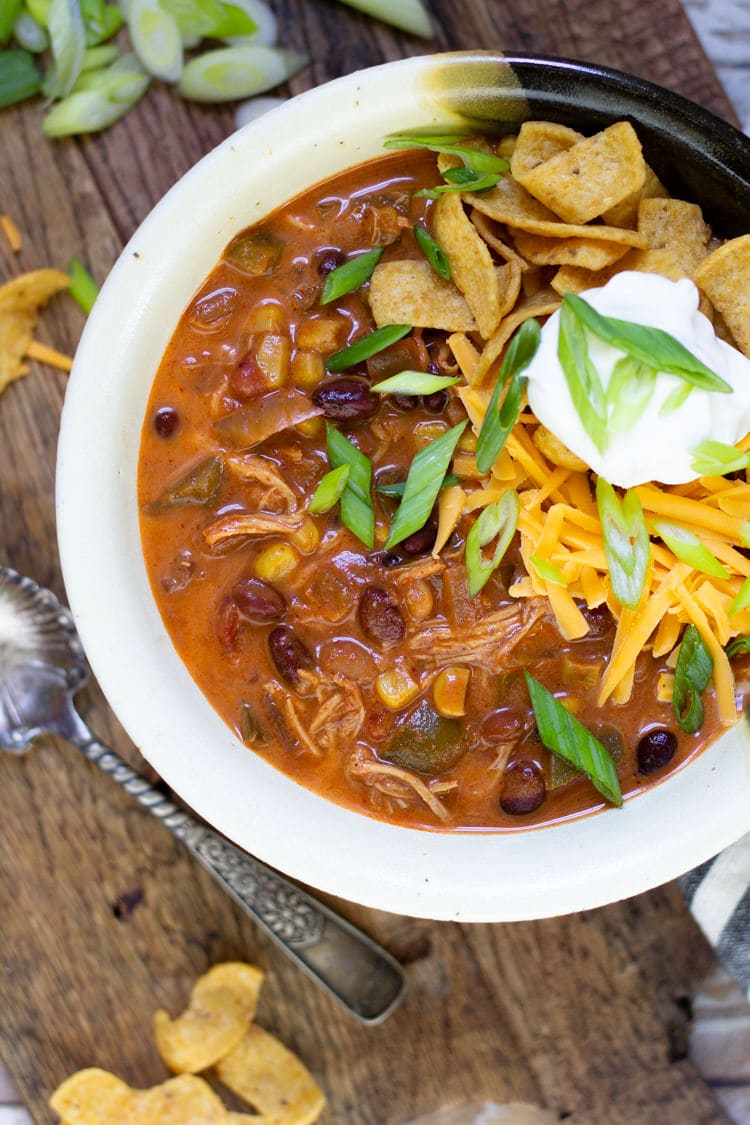 Dark leafy greens, crunchy nuts, crisp sliced apple, and nutty quinoa make this harvest salad one of my favorite simple dinners. The grilled lemon vinaigrette is so easy to throw together and loaded with flavor!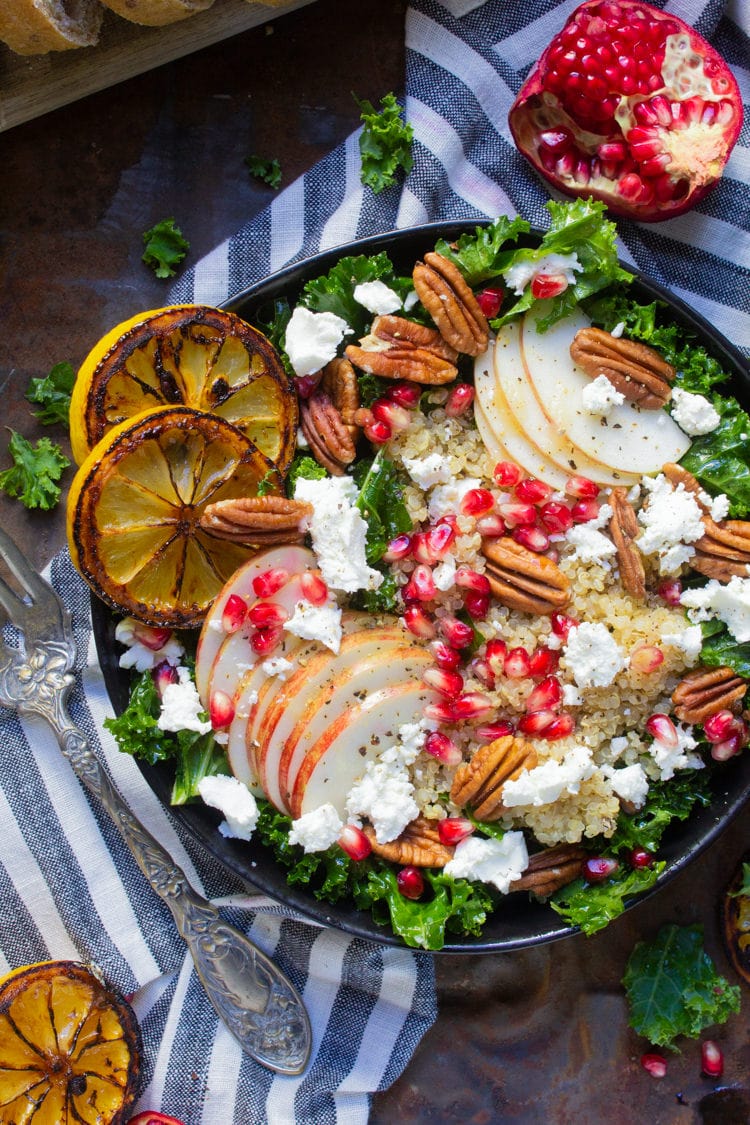 This cheesy homemade ravioli is simple enough for a weeknight meal, but fancy enough for your next dinner party!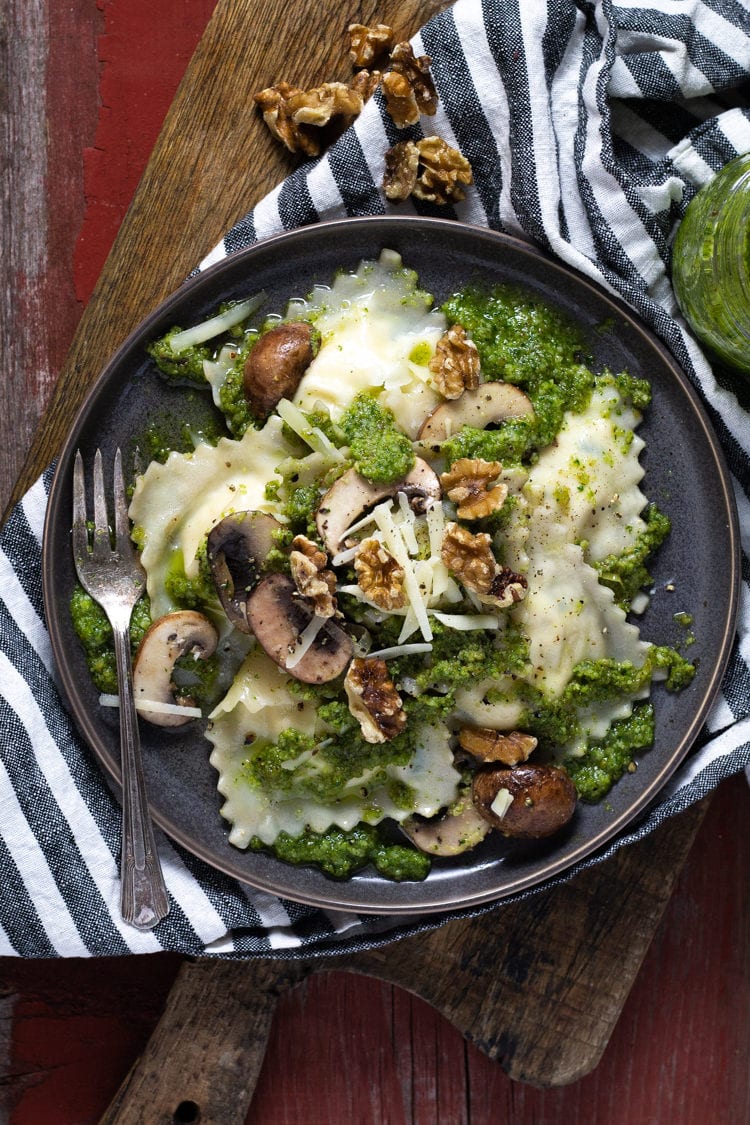 Possibly the easiest healthy dinner ever – this salmon is topped with Dijon mustard, honey and dill. Add your favorite veggies to round out this easy weeknight dinner!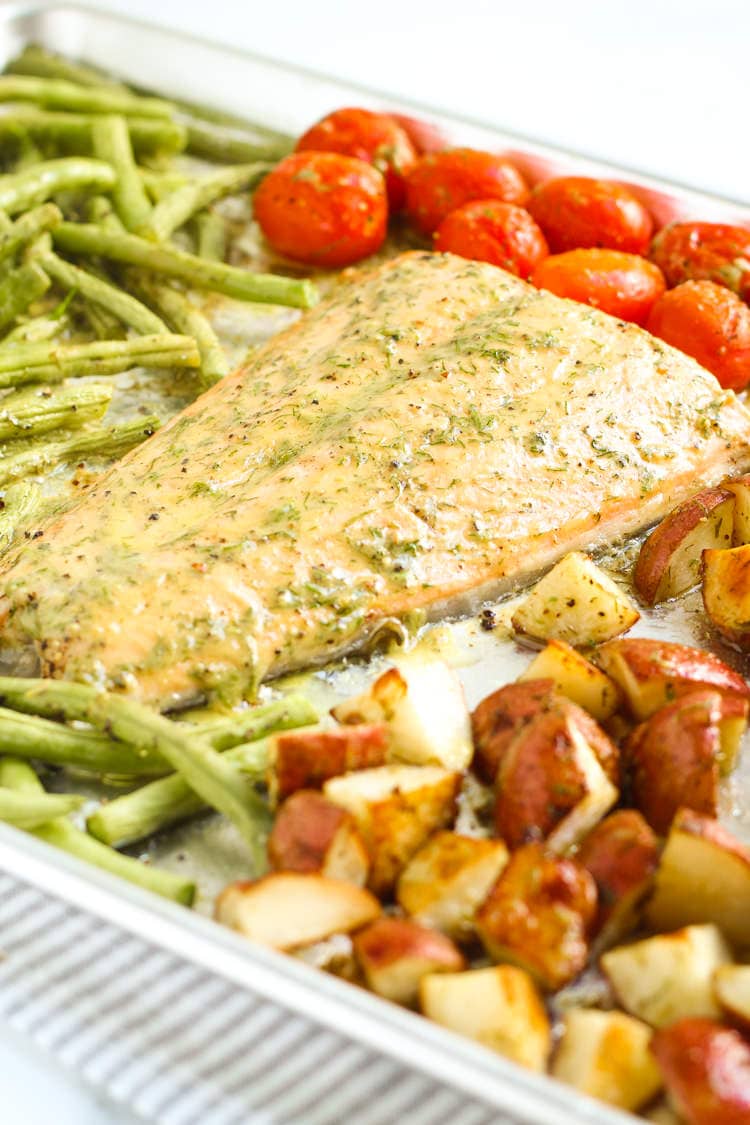 This warm orzo salad is simple and easy to throw together for those busy work weeks when you need a quick, healthy meal! It's loaded with orzo, spinach, Parmesan, walnuts and rosemary, thyme seasoned chicken breast then drizzled with a simple grilled lemon vinaigrette.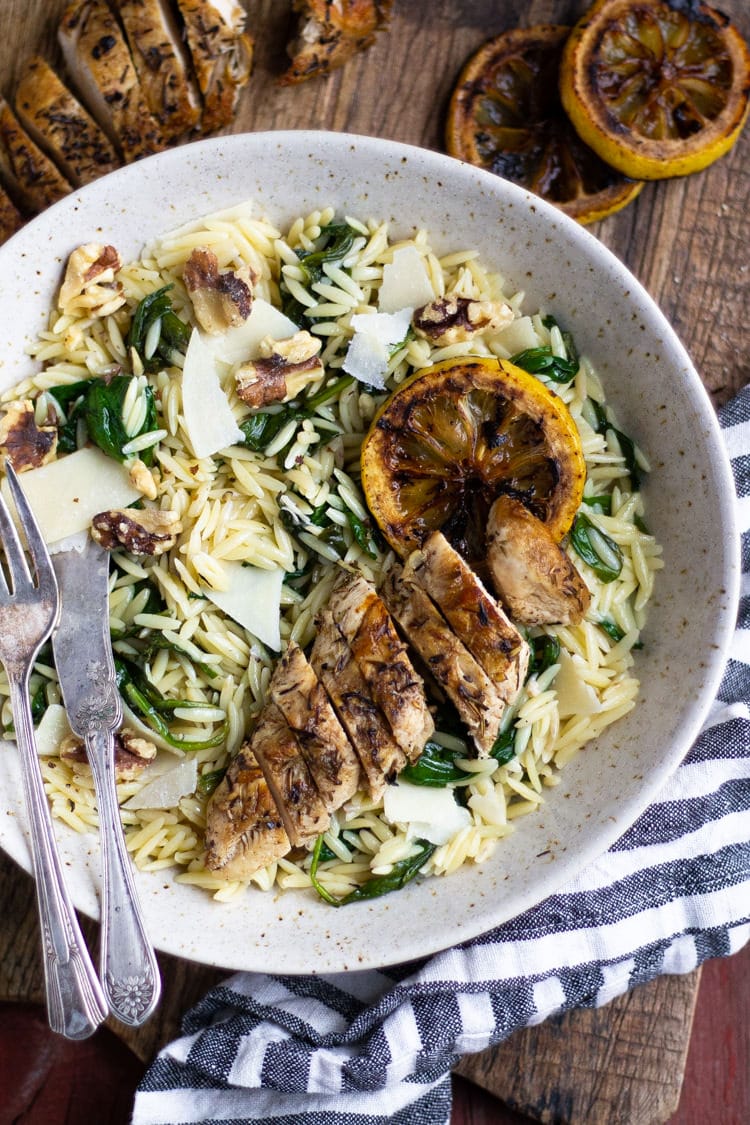 This creamy carrot soup highlights my favorite root vegetable of all time – carrots – by roasting them with onion, garlic, a healthy drizzle of olive oil and a sprinkle of dried spices. Roast all the veggies on a sheet pan to save time and get this hearty, healthy dinner on the table in less than an hour!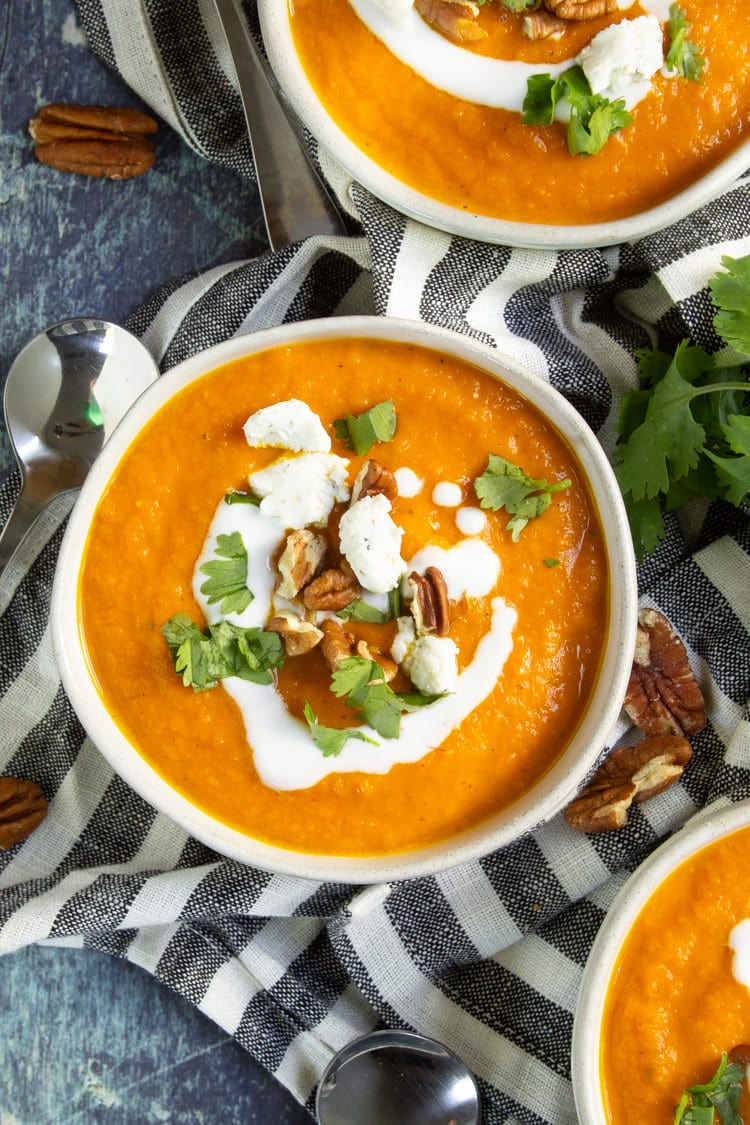 Skip the calories of fried fish tacos for the fresh flavors and healthy ingredients of these baked fish tacos. These tacos could not be any easier to make! Create your own "taco" seasoning with some common household spices, season the fish and bake it in the oven until tender and flaky.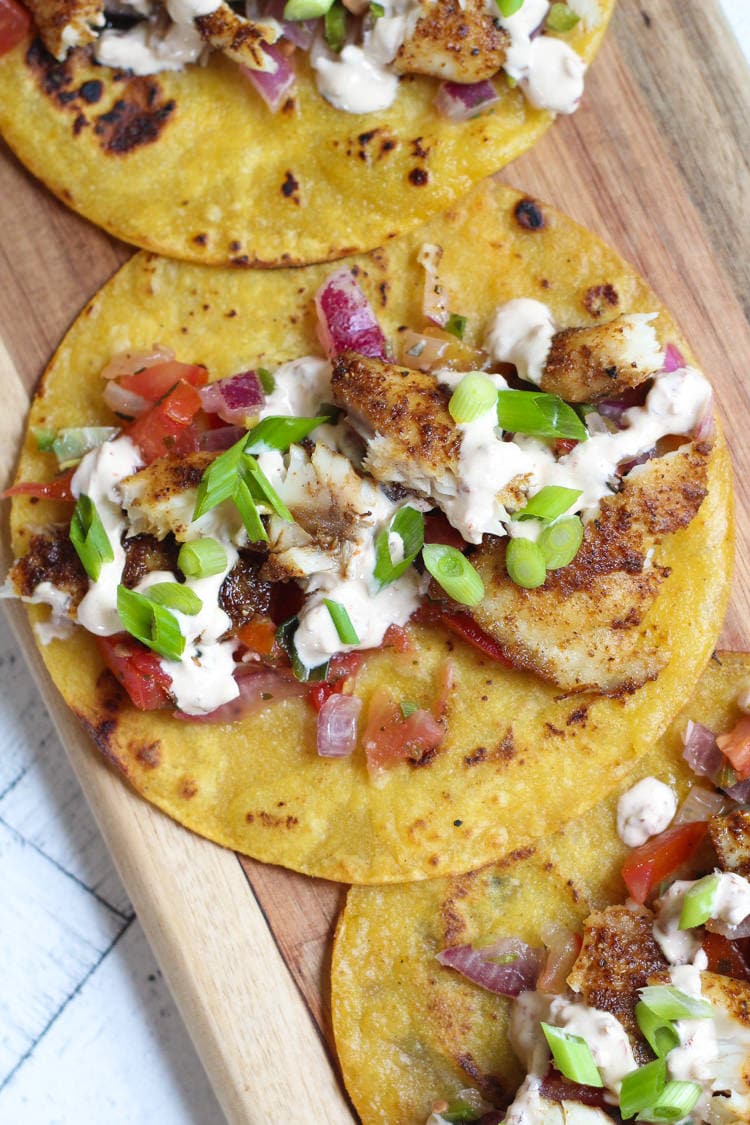 A simple spice rub along with some onion, garlic, chiles in adobo, limes, cilantro and beef broth all marry in the crockpot to give you the best tacos ever!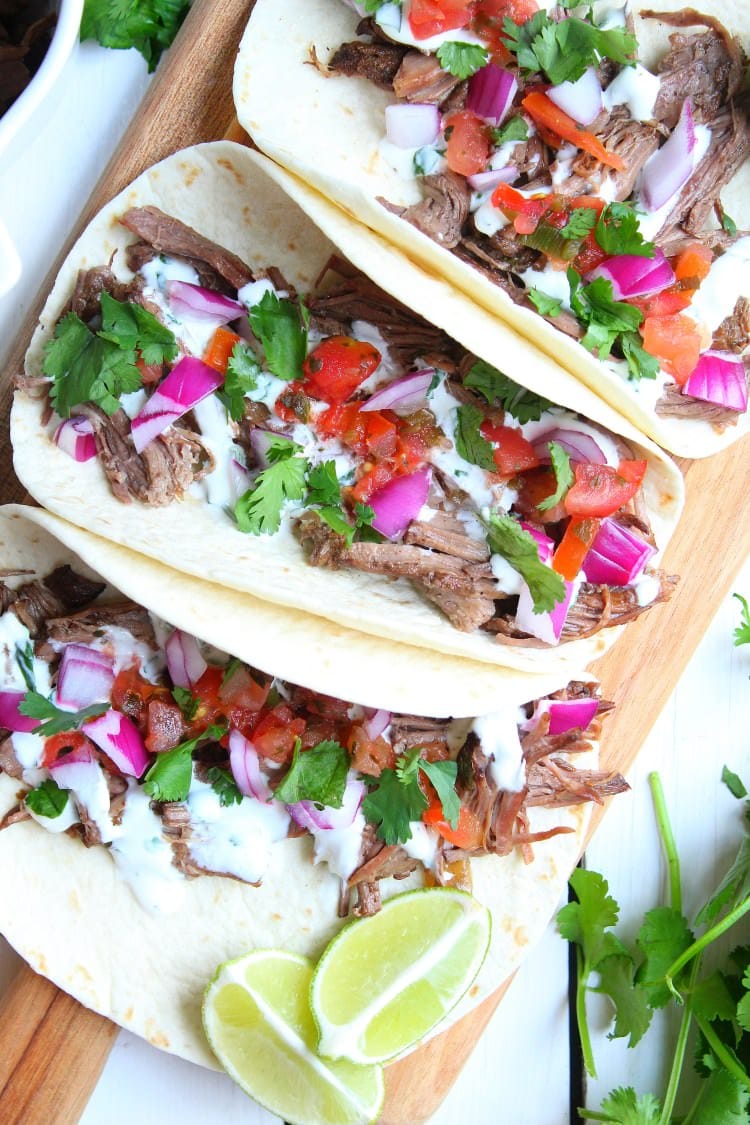 This soup is the best way to highlight those early Fall veggies picked at the peak of freshness. Roasted with just the right amount of seasoning the flavors are distinct, yet subtle, cozy and comforting.