In this ButcherBox review I'll be sharing with you all the basics about ButcherBox including how much it costs, what they have to offer, and if it's really worth all the hype!
This is not a sponsored post. All thoughts and opinions are my own.
First, I just have to let you know that ButcherBox has a deal for new members right now! You'll get 2 pounds of ground beef, 3 pounds of chicken thighs, and a 3 pound pork butt for free in your first box! Available through January 20th!
ButcherBox Basics
ButcherBox delivers grass-fed beef, free-range pasture-raised organic chicken, crate-free heritage breed pork, and wild-caught seafood right to your front door. The meat and poultry are not given hormones or antibiotics. They offer a wide range of box combinations to choose from.
ButcherBox can deliver every 2, 4, 6, or 8 weeks and you can cancel or pause your subscription any time. They offer a variety of boxes including anywhere from 8-26 pounds of meat/seafood and you can choose from curated boxes or customize your box to suit your family's taste!
With grilling season right around the corner, stocking up on ButcherBox is a smart idea to save you time and energy and ensure that you've always got something to throw on the grill for dinner!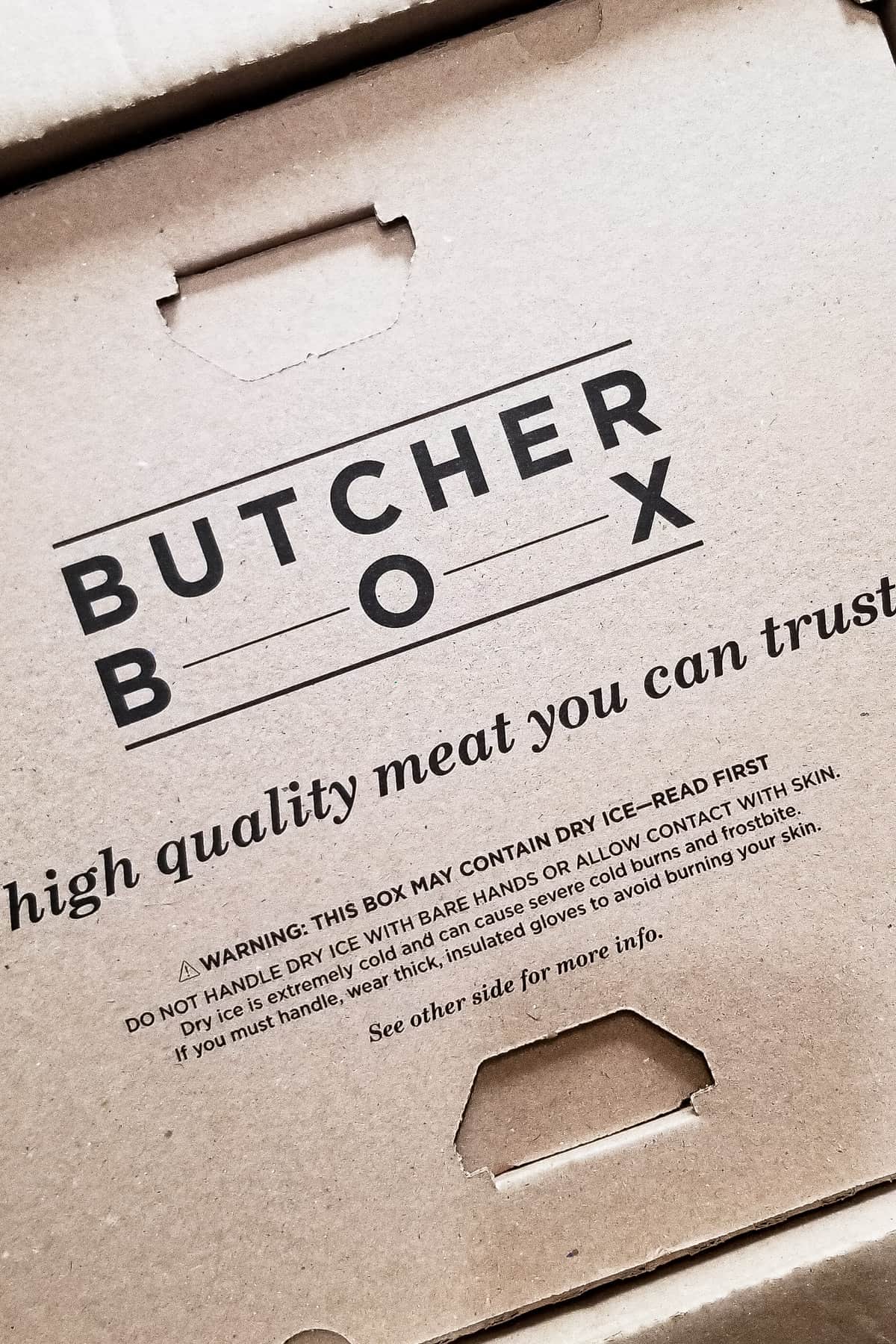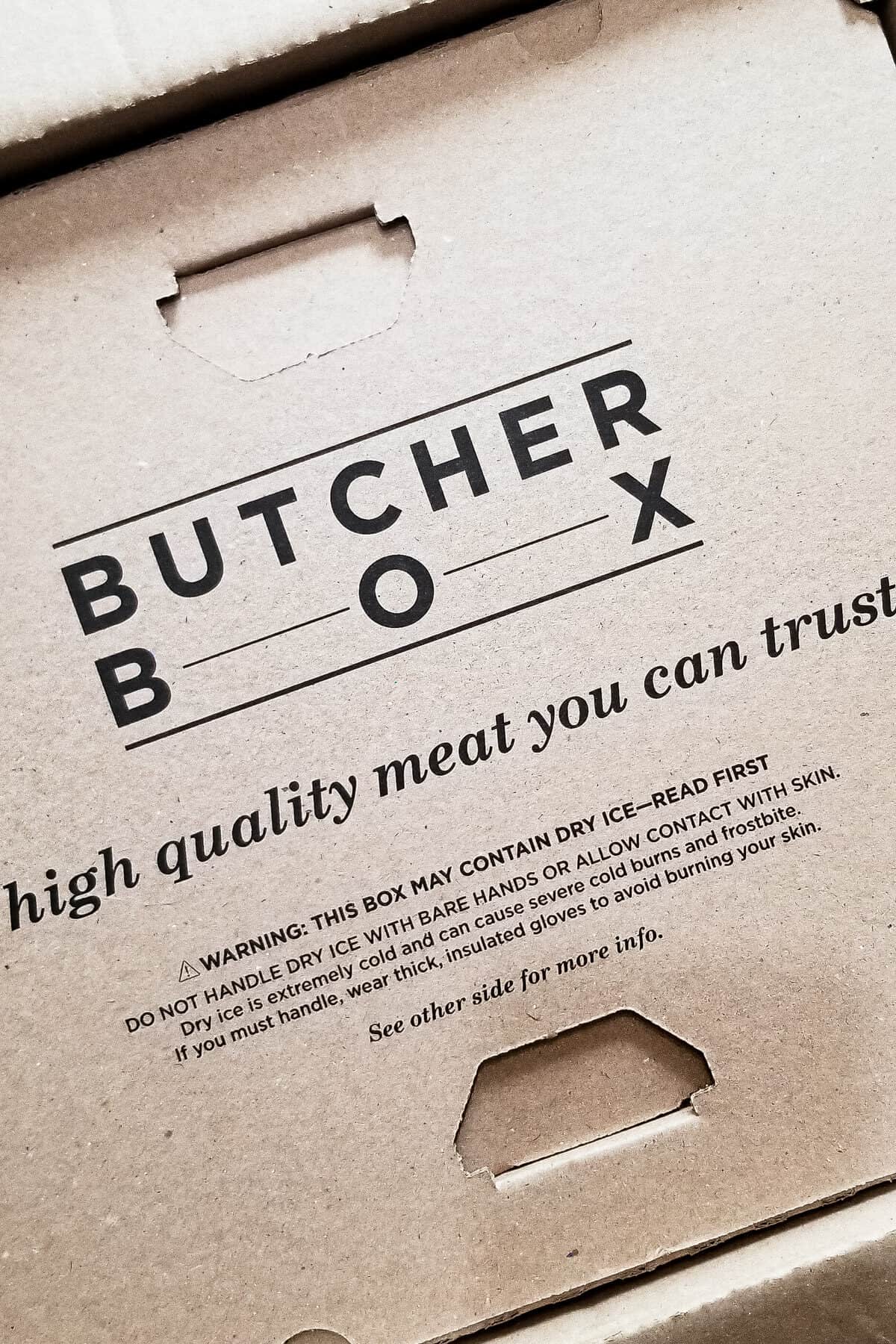 Everyone's First Question - How Much Does It Cost?
I'm not going to lie - when I first looked into ButcherBox, the price scared me off! It seemed like an awful lot of money to spend at one time on just meat. However, once I did a little more research on their prices and the type of meat they offer, I started looking back at our past grocery bills and quickly realized that we were spending WAAAAAY more money on meat at the grocery store than I would have with a ButcherBox subscription!
I will get into specifics of the different pricing options below, but let me just say - you will be saving money ordering through ButcherBox, while also getting organic meats and seafood delivered right to your front door! There is a box to fit everyone's needs and because the meat comes frozen, you get to decide when you use it!
ButcherBox Saves You Time and Money
As a food blogger, I buy a TON of food each week so I'm always looking for ways to save. However, when it comes to meat, I really prefer to feed my family organic chicken, grass-fed beef, and wild caught fish. Which means we were spending anywhere between $40-$65 a week just on meat/seafood.
I hopped on the grocery ordering train well before the craziness of 2020 hit - around the time our daughter was 1-2 years old and started refusing to ride in the cart 🙂 So the idea of having all our meat and seafood delivered right to my front door (for less than the local grocery store prices) was a no brainer for me! You just can't beat the ease and convenience of having ButcherBox meat delivery service!
Your Freezer Is Always Stocked
My favorite part about ordering from ButcherBox is that our freezer is always stocked with chicken, beef, pork, bacon, salmon, halibut, etc. And if I don't get our groceries ordered in time, I know I can pull a pound of ground beef from the freezer and we can have tacos ready in no time. Or I can throw some frozen chicken in the instant pot and make my quick shredded chicken in 30 minutes!
Especially during these uncertain times, it's nice to know that we've always got organic, grass-fed ButcherBox waiting for our next meal!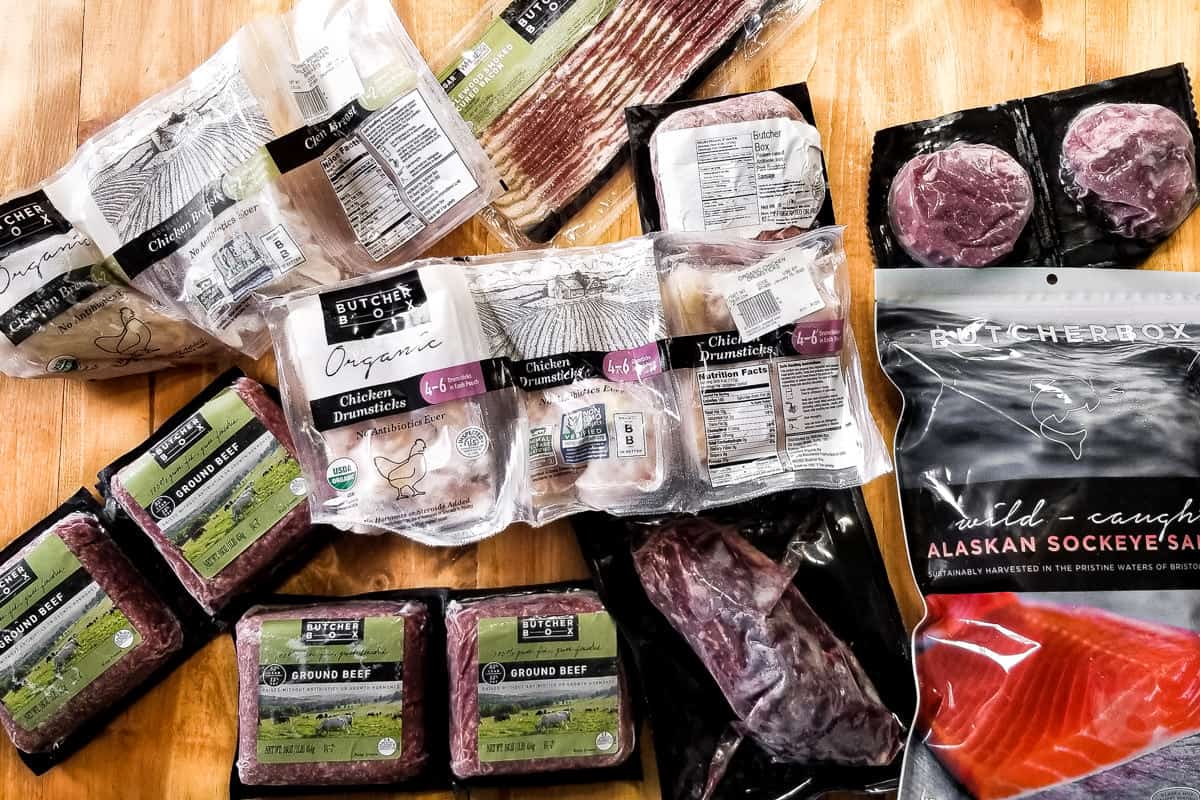 Cancel or Pause Your Subscription Any Time
Once I realized how much we could be saving with ButcherBox, I wasted no time in signing up for a subscription and ordering my first box! Now, if you're anything like me, the word "subscription" might have just scared you off straight away. I don't like be locked into anything. I don't want to pay any extra monthly fees or end up with a year long commitment so something that I don't use often!
Which is one thing I love about ButcherBox! When you sign up, you get to choose the delivery frequency AND you can pause your subscription or cancel AT ANYTIME before the next billing date! There is no commitment, there are no annual fees, there's nothing holding you to ButcherBox which is another thing that made is so appealing to me!
They have made the process of pausing your subscription (or canceling all together) super easy and it's literally the click of a button. You won't have to wait on hold to talk with a person or spend 30 minutes hunting around their website looking for the cancel link. It's super simple and straightforward.
How Much Does It Cost?
Okay, so now that you know you aren't tied to ButcherBox for the rest of your life, let's chat about why you're actually going to look forward to the delivery each month and absolutely love having a freezer stocked full of frozen meats and seafood!
*Keep in mind that on their site, they list each box price as a per month price, however, you don't have to get a box delivered every month. We often choose the custom box and it lasts us up to 2-3 months before we order again. Your subscription can be totally customized to fit your family's needs.
I really appreciate that ButcherBox gives you different options as far as choosing how much meat/seafood you want AND what types you want! Here's a quick break down of the options you can choose from!
A custom box - pick whatever you want
A mixed box (curated for you) - beef, chicken, pork, seafood
A beef/chicken box (curated for you) - just beef and chicken
A beef/pork box (curated for you) - just beef and pork
Or an an all beef box (curated for you)
And if this sounds confusing, don't worry - it's not! Their website does a great job of helping you get exactly what you need!
Curated Boxes
Classic Box - $129 -This box includes 8-11 pounds of a combination of meats and seafood (see combinations listed above) and provides about 24 meals.
Big Box - $238 -This box includes 16-22 pounds of meat that comes as an assortment of meats and seafood (see combinations listed above) and provides about 48 individual meals. This box gives you the best value as far as the curated boxes!
Custom Box = $149
Classic Box - $149 - This box includes 9-14 pounds of meat and seafood including more than 25 high quality cuts like grass-fed beef, free-range organic chicken, crate-free raised pork, and wild-caught seafood that you can pick out yourself. You'll get 20% more than the curated boxes below and you switch up your choices on each delivery! This by far gives you the most variety for your money.
Big Box - $270 - This box includes 20-26 pounds of the same as above but provides about 60 meals. This box gives you the biggest bang for your buck!
Like I mentioned above, for our family of 3, one of the custom boxes can last us up to 2-3 months, so we don't get a box every single month.
Types of Meat and Seafood
Chicken: chicken breast, whole chicken, chicken tenders, bone-in chicken thighs, drumsticks
Beef: ground beef, ribeye, NY strip steaks, burgers, tri tip, chuck roast, flat iron steaks, top sirloin steaks, filet mignon, sirloin cap, steak tips,
Pork: breakfast sausage, bacon, boneless pork chops, pork tenderloin, ground pork, pork sirloin roasts, ground Italian sausage, bone-in pork butt, boneless pork butt
Turkey: ground turkey
Bison: ground bison
Seafood: Wild Alaskan sockeye salmon, salmon burgers, cod, lobster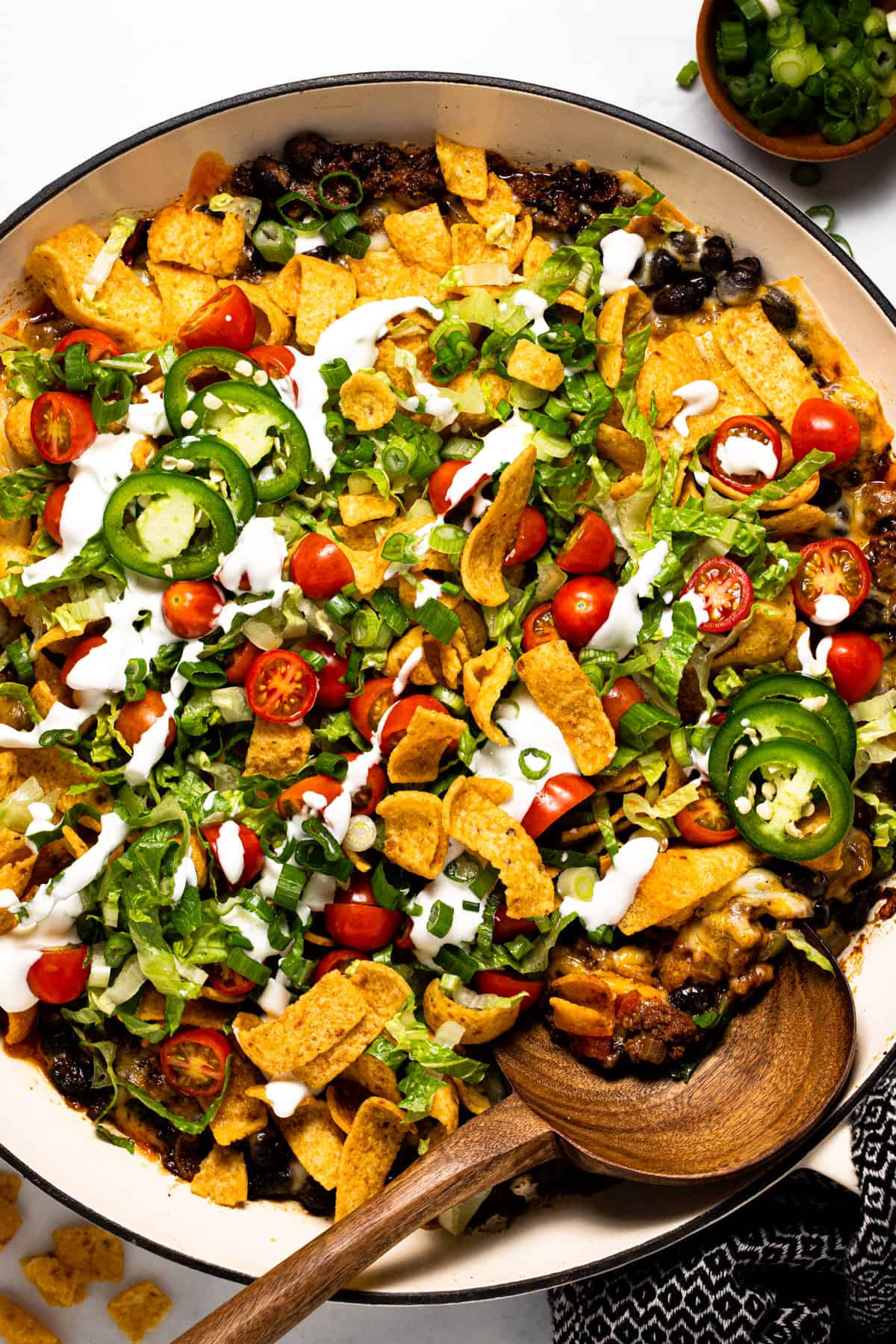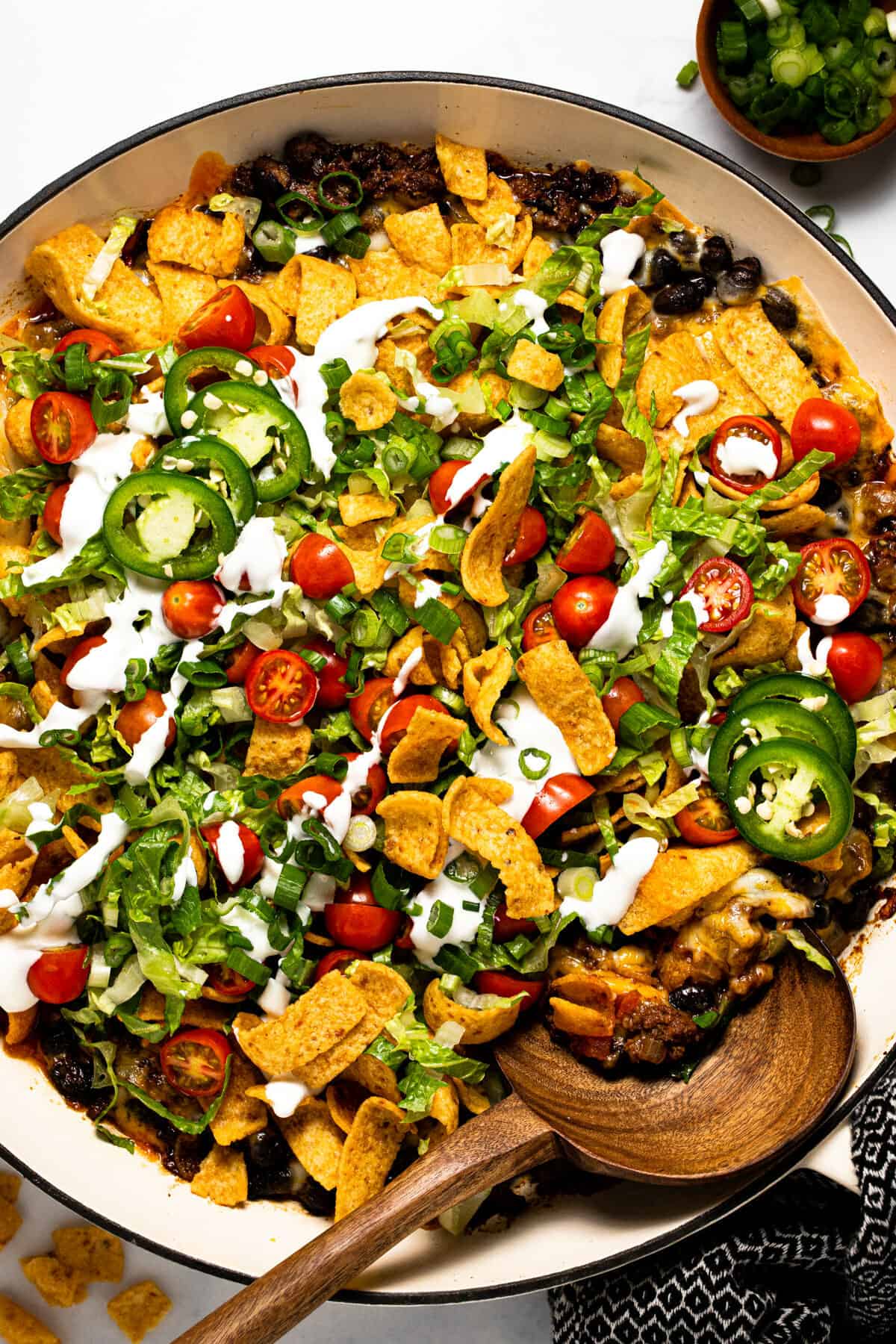 Add-Ons
You can always choose to add things on to your box as well! Some of their regular ad-on items include:
pack of bacon
NY strip steaks
uncured hot dogs
burgers
We usually add bacon, ground turkey, and breakfast sausage to our orders!
Exclusive ButcherBox Deals
Every month ButcherBox offer different deals as well. These are typically discounts on certain meats/seafood or unique items that they don't normally stock - like pulled pork or apple Gouda sausage! I love that the deals change each month so we can stock up when there's a sale on something we use frequently.
The Real Difference is The Flavor
If you've had grass-fed, grass-finished beef before, you know that the flavor just doesn't compare to that from your grocery store deli. And that is true of all ButcherBox meats and seafood! The flavor is unparalleled because the meat is raised humanely and the fish is wild caught! I do not buy all organic when we get groceries, but when it comes to meet and seafood it's important to me to find organic, crate-free, free-range, grass-fed, etc. because I know the animals were treated humanely and the meat/seafood literally TASTES better.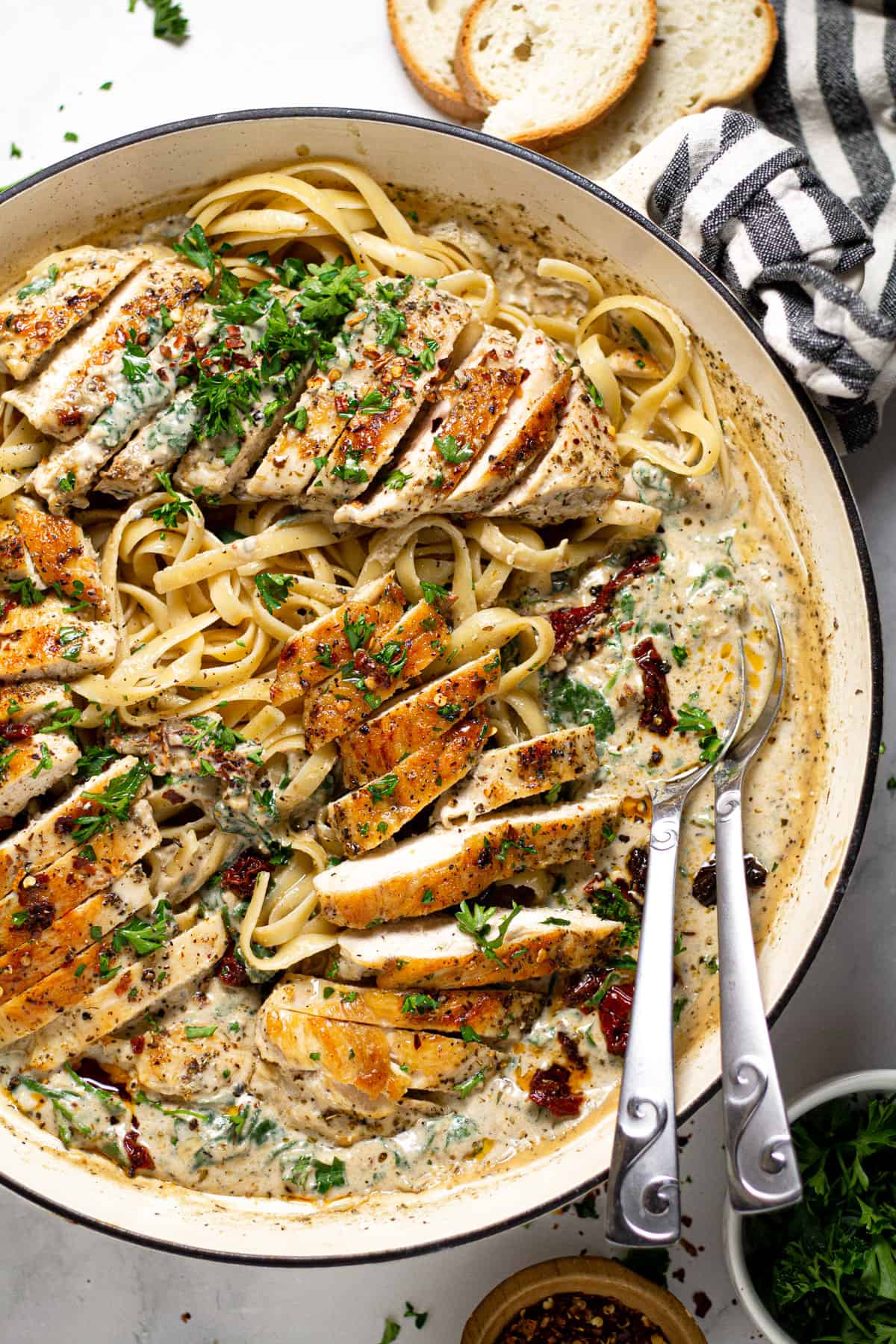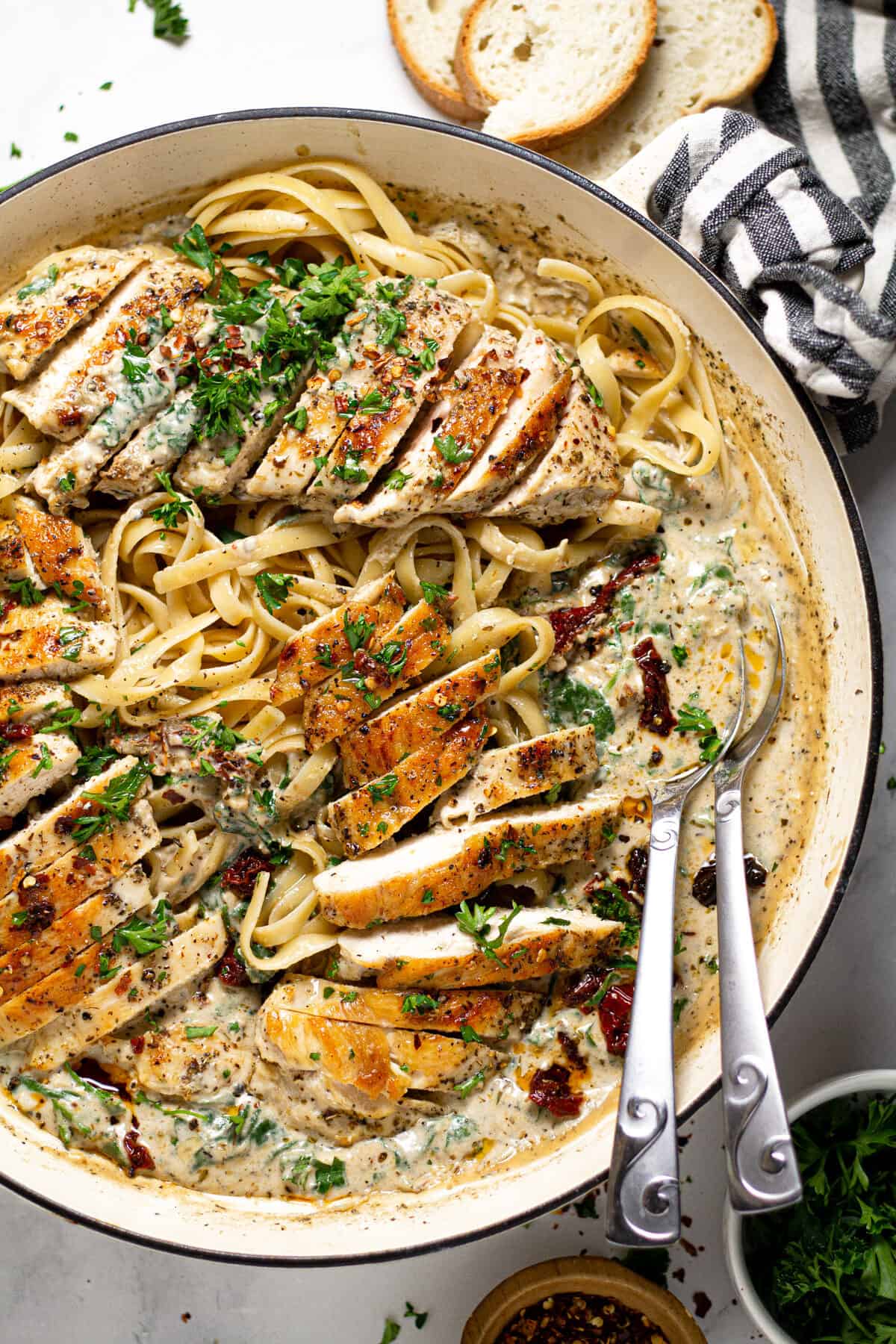 Free Shipping
You will never pay for shipping from ButcherBox! There are no hidden fees, delivery fees, extra fees, or anything like that. Their pricing is simple and straight forward which I appreciate.
It's also nice because they notify you when your box is about to ship so you can make changes if needed. Then they let you know when the box is on it's way and you can also track it!
Eco-Friendly Packaging
Another priority of our family's is to reduce our carbon foot print by recycling as much as we can. ButcherBox delivers their food in a cardboard box that is packaged to keep the food frozen, but is also made up of completely bio-degradable or recyclable components which I LOVE.
Everything Comes Frozen
The great thing about ButcherBox is that everything comes frozen! I get to stock our freezer with all the goodies, and then as I plan the menu each week, I just pull out whatever we need and pop it in the fridge to thaw. This ensures that we aren't ever wasting any food and don't have to eat anything by a certain date!
ButcherBox is right for you if:
You want high-quality meat and seafood delivered right to your front door
You want to save time and money
You don't have access to high-quality meat locally
You enjoy trying new cuts of meat
You know what you like as far as cuts of meat, and want to stick to the old standbys you know and love
You enjoy having a well stocked freezer of your family's favorites
Is ButcherBox Worth It?
For me, it is a resounding YES! Anything that saves me time and money is a total win in my book! Never mind that it's delivered right to my front door and ensures that I've always got a freezer full of food! ButcherBox has made my life easier and also allowed me to try some fun cuts of meat that I never would have bought at the grocery store (like filet mignon, NY strip steaks, and scallops). It's a really simple, straight forward way to take some of the stress out of preparing dinner. Speaking of preparing dinner, I'll send you off with some of my favorite meals to make using ButcherBox meats and seafood!!
And as always, please don't hesitate to reach out if you have any questions regarding ButcherBox or my experience with them!