It's still not "business as usual" around here right now. And I don't think that it should be. The racial injustices that are happening in the Black community across the country deserve center stage right now. I shared with you in my latest post our experience raising our beautiful Black daughter as White parents. And shared with you what our family is personally doing now and will continue to do going forward, in an effort to create a world where the Black community is no longer devalued because of the color of their skin.
I realize and acknowledge that there are more important things happening in the world right now than my income reports or recipe posts, but I urge you to remember that many of us are feeding our family's with the money we make from providing these free recipes and posts on our blogs. And since I QUIT MY JOB in May - making this blog our main source of income - that has never been more true for our family! I'll share more on that later though...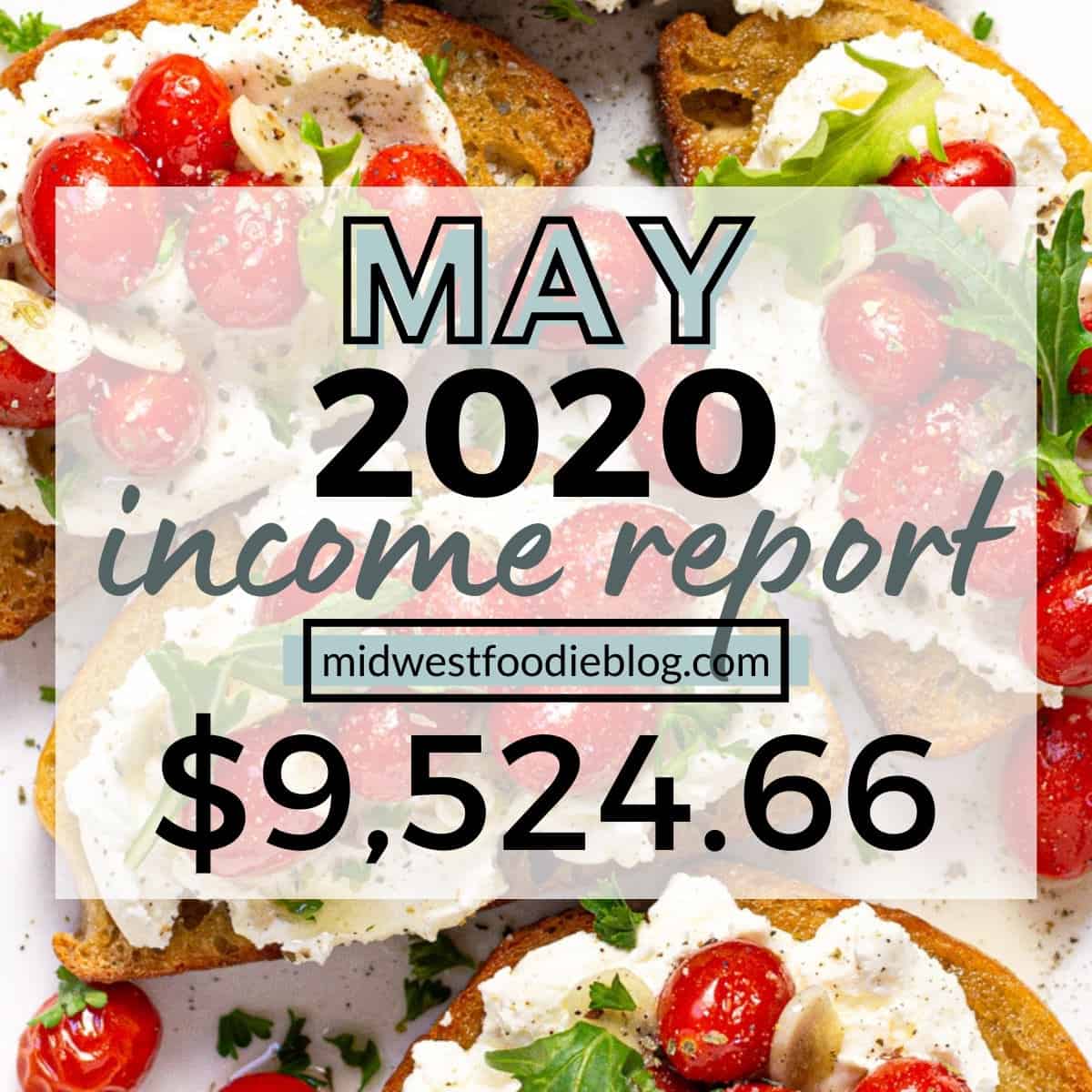 The month of May brought Midwest Foodie it's highest amount of traffic yet!
TRAFFIC:
Pageviews: 581,361
Sessions: 461,571
Users: 356,326
Traffic Sources:
Social: 62.62%
> Pinterest: 96.15%
> Buzzfeed: 1.97%
> Facebook: 1.54%
> Instagram: .17%
Organic: 23.91%
Direct: 10.61%
Referral: 2.79%
Other: .06%
Looking back on where I was at this time last year – in May of 2019, I had 51,823 page views with 41,044 sessions and 33,386 users. It's exciting to see how much progress my blog has made since last year.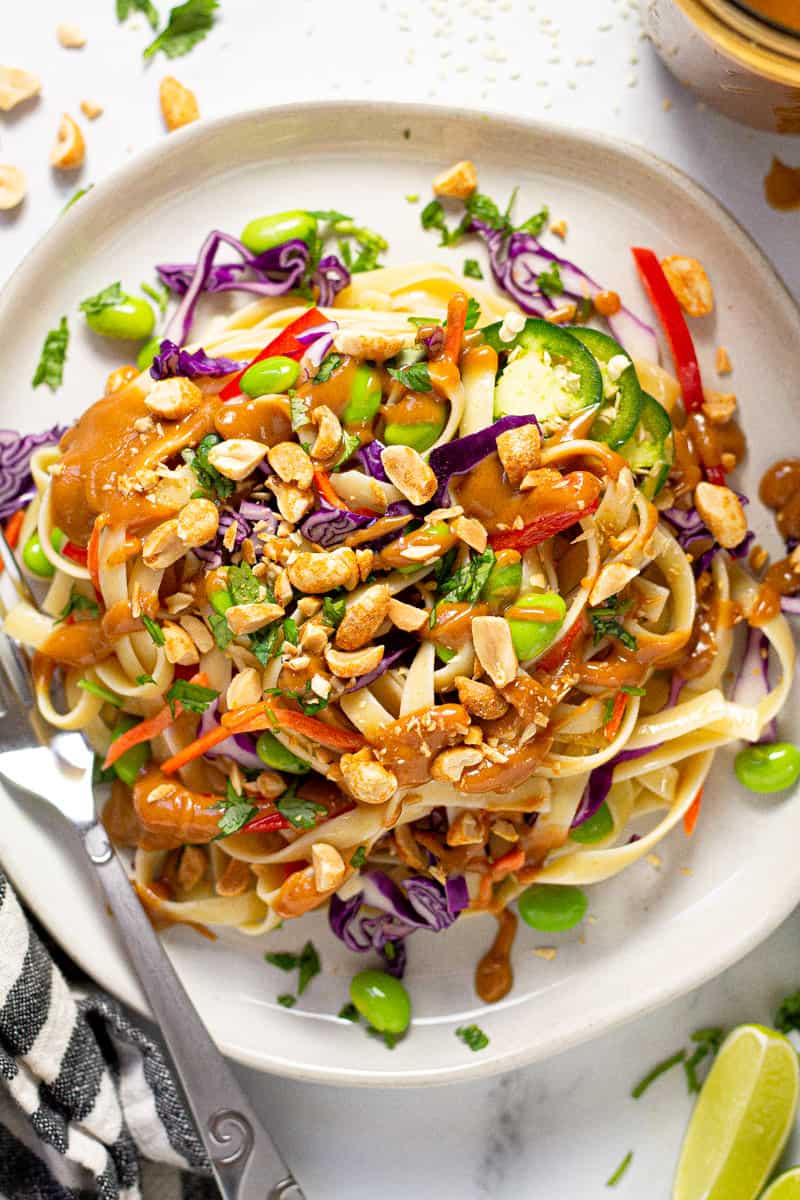 INCOME:
You will notice a new source of income listed below this month. That's right, friends - I officially switched to AdThrive!!! I switched from Mediavine to AdThrive on May 14th. So my income with Mediavine was from May 1-14 (half the day) and my income with AdThrive from May 14 (the other half of the day)-May 31. I did have a bit of a spike in traffic around the middle of the month (just after switching to AdThrive), but other than that my traffic remained pretty consistent each day. So far, I am LOVING AdThrive. You can see that I made more than double what I made with Mediavine in the first half of the month. I am serving readers with fewer ads and making more money. Only time will tell if this was a good decision, but so far I am really happy that I made the switch.
Mediavine: $1,819.83

average RPM (sessions) of $9.87 from May 1-13
average RPM (pageviews) of $8.07 from May 1-13

AdThrive: $4,040.96

average RPM (sessions) of $15.43 from May 18-31
avergae RPM (pageviews) of $12.13 from May 18-31

Freelance Photography: $3,525.00
Amazon Associates: $138.87
TOTAL PROFIT: $9,524.66
DONATIONS:
This month we decided to donate $1000 from our profits to organizations that support anti-racism and the Black community. This is one of the immediate actions that those who want to help can take. Some may think we didn't donate enough. And others may think that we donated a lot. And still, others will wonder why we shared the amount that we donated. As you can see from my income report, I believe in being transparent when it comes to money. It doesn't have to be a hush-hush, off-limits topic. I urge you to donate if you feel called to do so and can afford it. These are the organizations that we chose to donate to this month:
We are planning to continue donating each month to an organization run by people of color or benefiting the Black community. I will keep you posted on where we donate next month and welcome any suggestions you may have for us!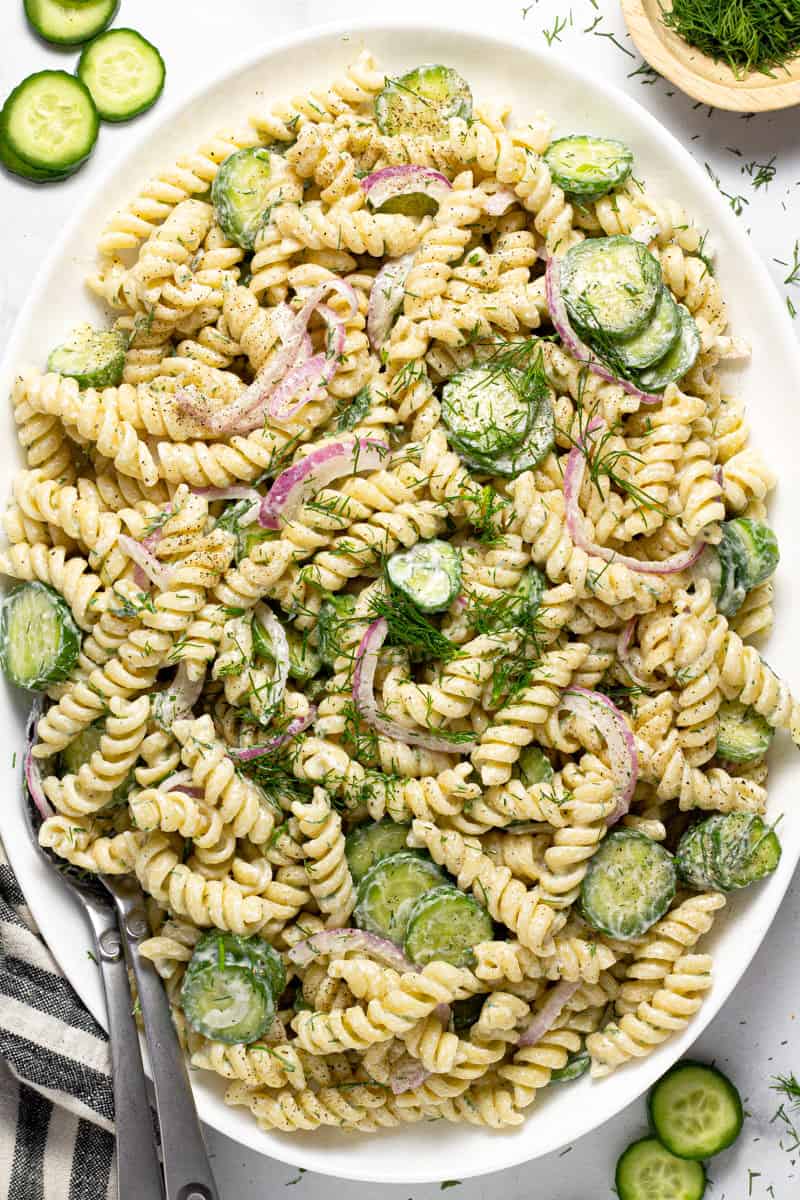 EXPENSES:
Groceries: $200
Nerdpress (site maintenance): $122
Agathon (hosting): $70
ConvertKit (email service): $49
Canva (graphics for Pinterest): $13
Gsuite (email provider): $12
Lightroom (photo editing): $11
Tailwind (Pinterest scheduler): $10
Akismet (site security): $5
KeySearch Subscription: $8.50
New Props: $50
TOTAL DONATIONS/EXPENSES: $1585.94
PROFIT: $7,938.72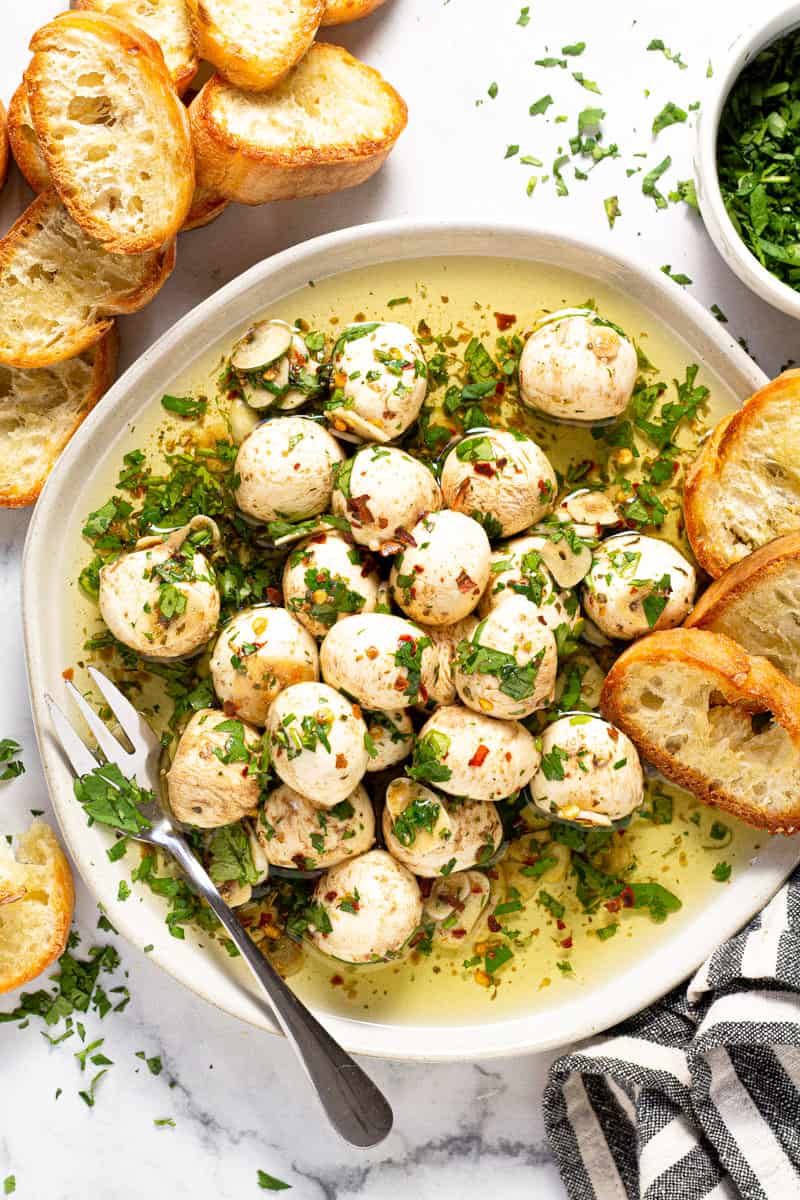 WHAT I'VE BEEN WORKING ON THIS MONTH:
Like I mentioned above, I quit my job!! Can you believe it?! Cause I still can't really. I had my last day just a few days ago so it still seems a bit surreal to be honest. The whole pandemic has really put things in perspective for me and just a few weeks into quarantine/isolation, I quickly realized how much my day-to-day anxiety had diminished. Like, almost non-existent. Of course, during the first few weeks of isolation, I was feeling all the feels of regular anxiety, ya know, about a freaking WORLDWIDE PANDEMIC. But my day-to-day constant, nagging anxieties were at an all-time low. Like the lowest, they've been in 4 years. I couldn't ignore the fact that this was likely directly correlated to not working at my day job.
Of course, it's worth mentioning that I am a hypochondriac, who also has generalized anxiety disorder. Basically, I constantly think I'm dying and little, tiny everyday things give me an enormous amount of anxiety. Like I CANNOT grocery shop because I get so dizzy and panic-stricken I feel like I'm going to pass out. And I've had to pull off on the highway multiple times and have my husband drive because I'm having an anxiety attack. And if we are EVER stuck in gridlocked traffic, I basically feel like I'm going to puke and I can't breathe at the same time. Anytime I feel trapped, I panic. I am also super empathetic, so when things are happening to other people, I feel like they are happening to me. Which makes it difficult to work in the ER where many discussions and meetings are centered around sick patients' symptoms, mortality, procedures, etc. My anxiety also exhibits itself in very physical ways which then just perpetuates my hypochondria - super fun, let me tell you!
So anyway, compound that intense anxiety with being an Administrative Assistant in the Emergency Department and it sounds like a match made in heaven, right? While I LOVED the providers and staff that I worked with, looking back now, I can see that it was a poor fit for my mental health. BUT, when you're adopting a newborn baby and you find a job that pays well and offers great health insurance, you take it because that is what your family needs. The hospital I worked at was amazing, my co-workers were amazing, and if I had it do all over again, I'm not sure that I'd change anything. However, it feels really great not to be having multiple, daily anxiety attacks!
So now that I've severely overshared about my mental health...I'm really excited to be my own boss and work from home and get to spend more time with my family!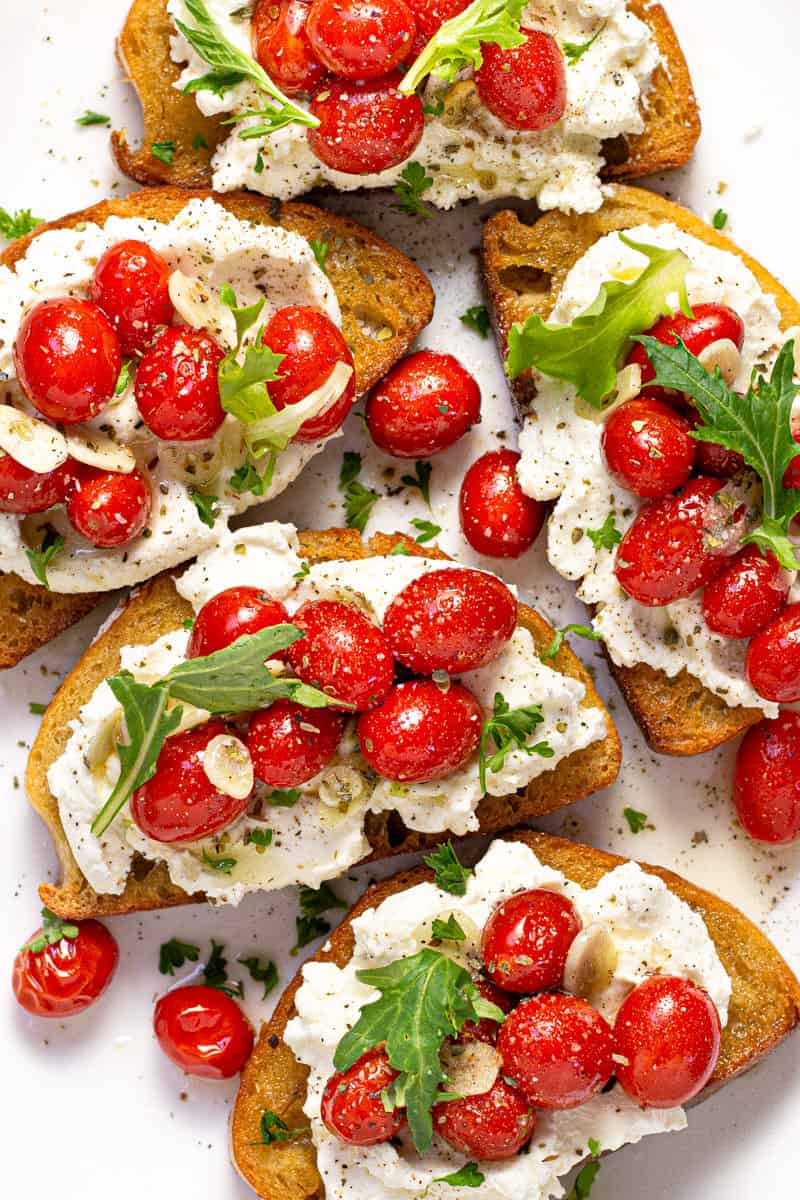 WHAT I'LL BE WORKING ON NEXT MONTH:
My personal goals for this coming month are to do the work. Specifically to:

Have the tough conversations with friends and family and get uncomfortable
Look inward and try to identify ways in which I am not actively being anti-racist and work to change those mindsets

Educate myself on ways that I can support Black-owned businesses both locally, nationally and worldwide
Continue talking openly with our daughter about what is happening in the world, how it may affect her, and what we can do as a family
Read more anti-racism books - I shared a few on my list in this post
Diversify my FB and IG feeds to include more people of color and support their work regularly
Continue to keep this movement at the forefront of my mind
Continue to donate to organizations run by people of color or that support the Black community

My business goals for the coming month include:

Taking the HashtagJeff course (it comes free when you join AdThrive - which is a pretty nice perk if you ask me!)
Trying to narrow the focus of my blog to better serve my audience
Figuring out who my audience is and what they come to my site for
Thank you all again for your continued support. From the bottom of my heart, I really appreciate each and every one of you. And I would never have been able to get this far without your support.
DON'T FORGET TO CHECK OUT MY PREVIOUS INCOME REPORTS!