This recipe is Midwest Foodie's twist on the famous no knead pizza dough recipe by Jim Lahey. I have made his pizza dough several times and while it is out of this world delicious, I couldn't help but tweak things just a bit. My only changes are increasing the amount of yeast and adding olive oil to the dough. These may be cardinal sins in some people eye's but when I make food I'm not really focused on traditional methods or "rules". I usually just make things the way I like them.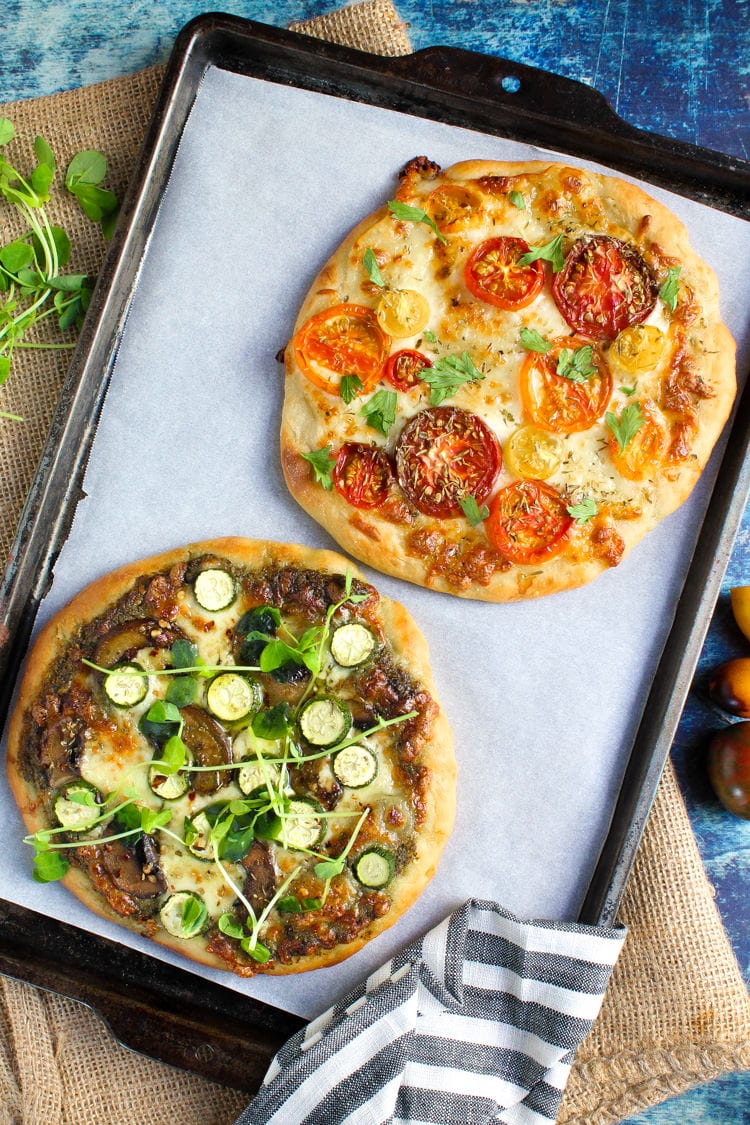 We eat pizza about once a week. I think we've tried every take out pizza restaurant in town and honestly I am not in love with any of them. The only pizza that gets me truly excited is Tutto Bene and they're portable wood fired pizza oven can only be found during the summer months. So what am I supposed to do for the other 9 months of the year?! Make my own, obviously. Next to Tutto Bene, this crust is the best. And the best part of this pizza dough is the complete lack of effort it takes to make it! Stir your ingredients until the dough comes together and then let it rise for 24 hours.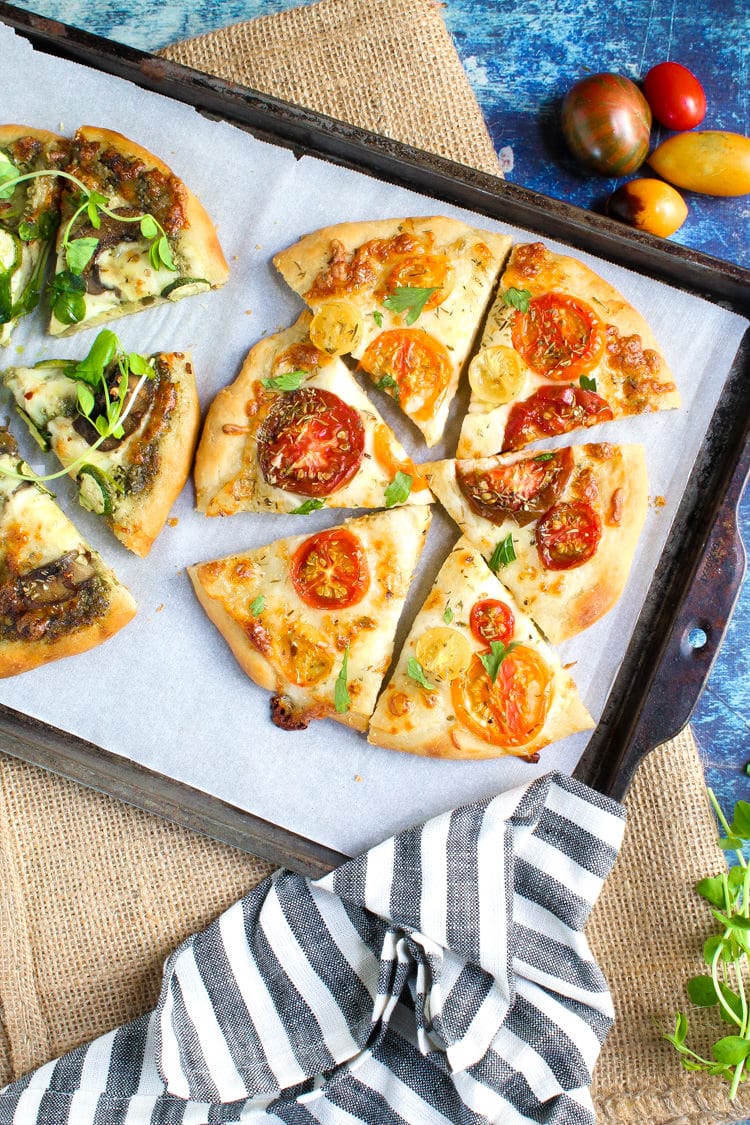 Could it be any easier than that? I mean I guess you could buy the dough; that might be easier. But then you'd have to go to the store. So I would suggest skipping the supermarket lines and staying home in your jammies, sipping a glass of wine and stirring dough for one minute.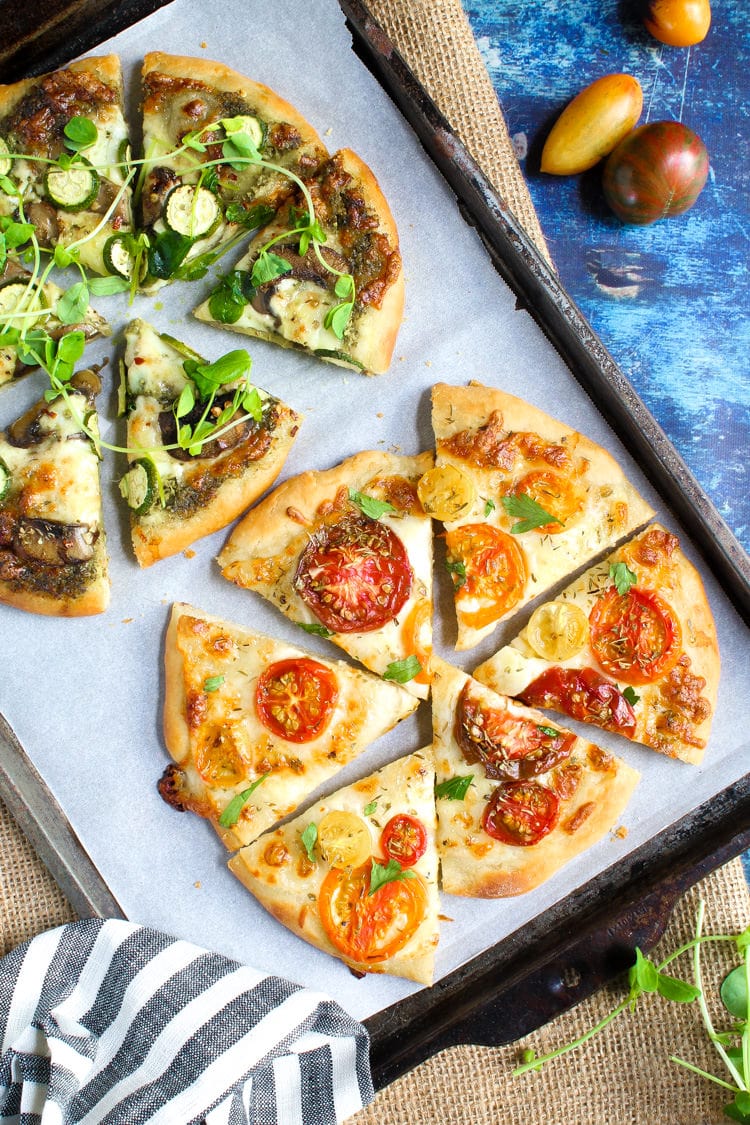 Also, did I mention that I hate pizza crust?? Yeah, I hate it. I eat the part with cheese and sauce and toss the rest–except for this crust. This is the only crust that makes me want to eat the whole entire thing. So all you crust haters, this pizza is for you!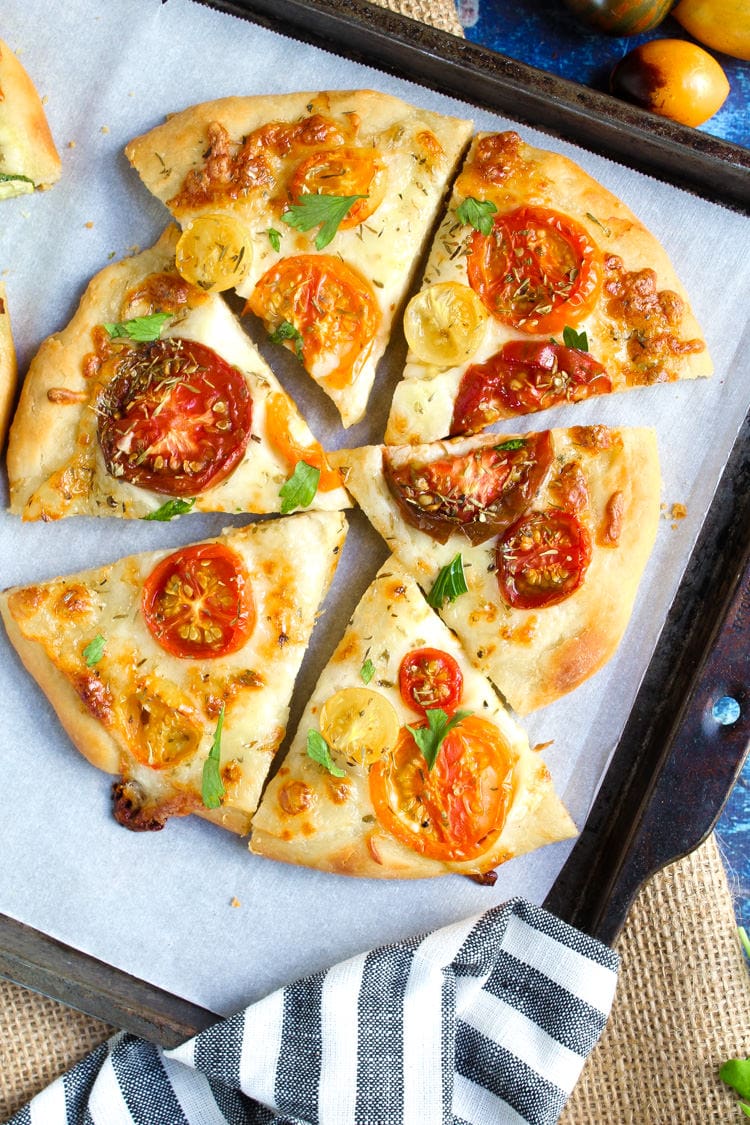 This recipe makes enough dough for (4) 12 inch pizzas so you can make one now and freeze the rest for another day! Again, some people might say you can't freeze this dough, but I will tell you that you can and I, in fact, have done it before! When you're ready for another homemade pizza next week, let the frozen dough thaw in the fridge for 24 hours and then let it rest on your counter for about an hour before shaping and making.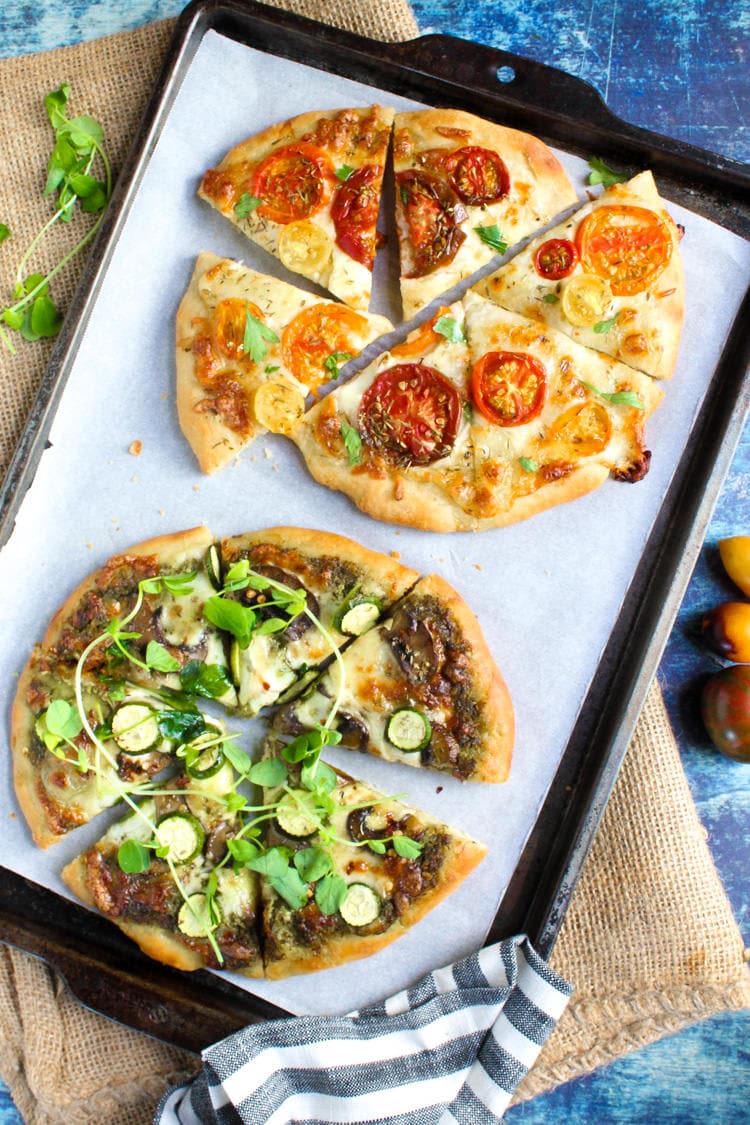 Print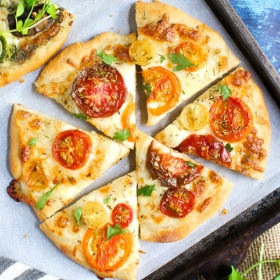 No Knead Pizza Dough
Author:

Kylie Lato
Prep Time:

5 minutes

Cook Time:

15 minutes (+ 24 hours to rise)

Total Time:

20 minutes

Yield:

4

(12 inch) pies

1

x
Category:

Pizza

Method:

Baking

Cuisine:

Italian
---
Description
This recipe will give you the perfect cracker crispy thin crust pizza. Load it up with your family's favorites and dinner is done!
---
Scale
Ingredients
1

packet yeast (

2 1/4 teaspoon

s)

4 cup

s all purpose flour

1.5 teaspoon

s Kosher salt

2 tablespoon

s olive oil + more for oiling the bowl

1.5 cup

s lukewarm water
---
Instructions
Add yeast, flour and salt to a large bowl. Stir with a fork to combine. Add oil and water. Stir just until the dough comes together and cleans the sides of the bowl. Gently drizzle about a tablespoon of olive oil over the dough ball and roll it around in the oil to coat all sides. Cover with plastic wrap and a clean kitchen towel and place in the warmest part of your kitchen to rise for 24 hours. True story, the warmest part of our kitchen is in one of our lower cupboards right by the heating vent. Some people let the dough rise in their oven, I lock it away in my cupboard.
Preheat your oven to 500 degrees. Turn the dough out onto a floured work surface. Divide it into four balls. Working with the first ball, gently shape it into a disc, then carefully working in a clockwise motion, gently press and stretch the dough into a 12 inch circle. Don't overwork the dough; the less you touch it the better.
Continue the above steps with remaining 3 dough balls if you are baking them right away. If you are not baking them right away, place them into separate airtight containers (so they don't stick together) and freeze for up to 2 months. When you're ready for pizza, allow the frozen dough to thaw in your fridge for 24 hours. Then allow the dough to rest on your counter for about an hour before making.
Sprinkle a thin layer of cornmeal down on your pizza pan to prevent the pizza from sticking and place crust on pan. Partially bake your crust for 5 minutes. Then add desired toppings, just be sure not to go overboard or the pizza will get soggy.
Bake at 500 degrees for 10-12 minutes or until the edges of the crust are golden brown and the toppings are warmed through. For an extra crispy crust, bake it without a pizza pan underneath.
---
---
Notes
This recipe was adapted from Jim Lahey's No Knead Pizza Dough recipe.
Keywords: pizza, family, dinner, weeknight, meal, easy, simple, recipe, jim lahey, crust, crispy, healthy, real food