Where did February go??!? I swear, I blinked and March had already started!! After a pretty nice (for me) January, I wasn't sure what to expect with February. Luckily it was a leap year so we had an extra day because my traffic was definitely doooooooooown a bit from last month. However, RPMs were UP which meant my ad income stayed just about the same as last month even with around 38,000 less pageviews! Below I'll share with you my monthly traffic, monthly expenses and monthly profit.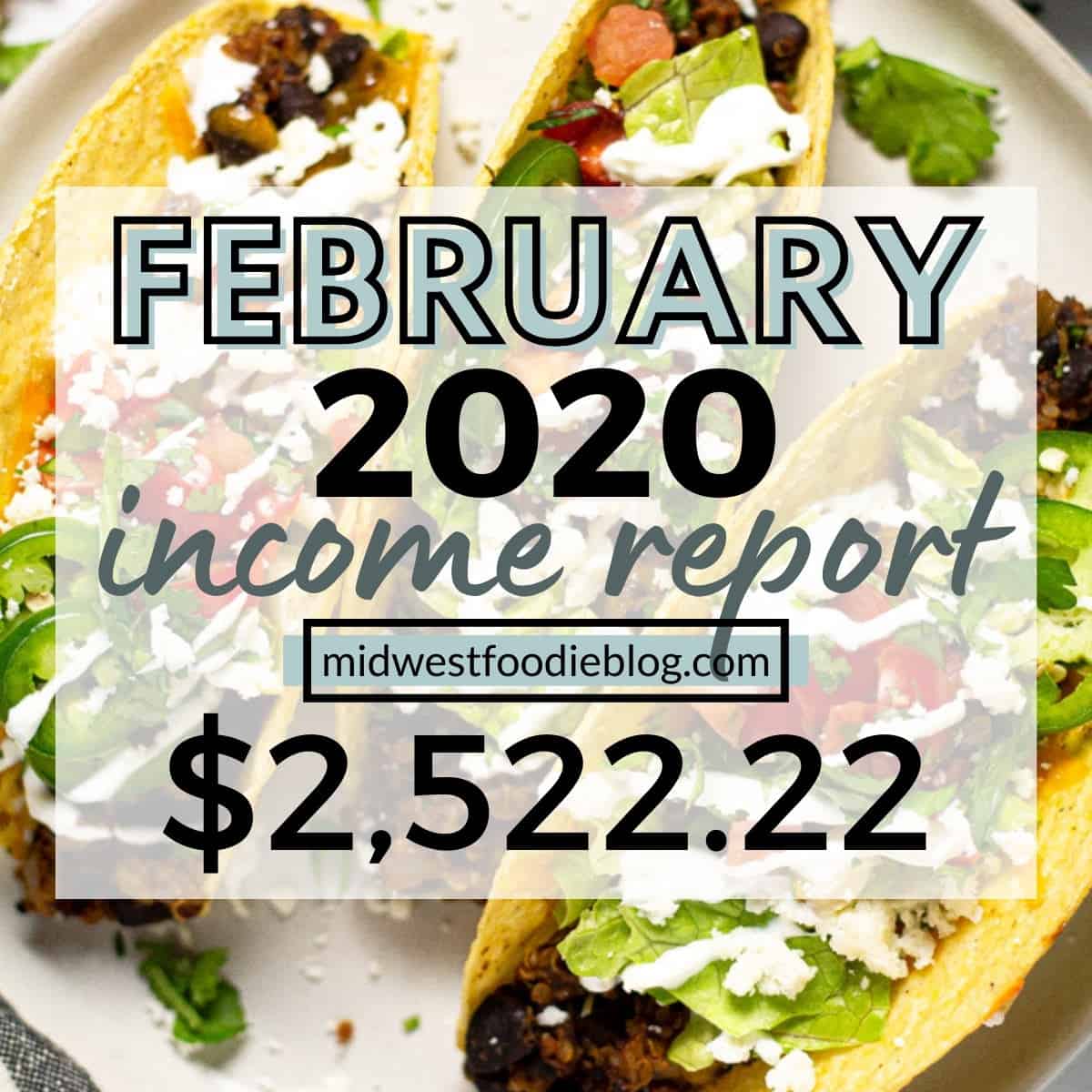 If you didn't catch my first income report - you definitely want to check it out before diving in here. It gives you a lot of background on my blogging journey and a really in-depth look at my income over the last year since joining Mediavine in January of 2019! Be sure to check out my November, December, and January income reports too!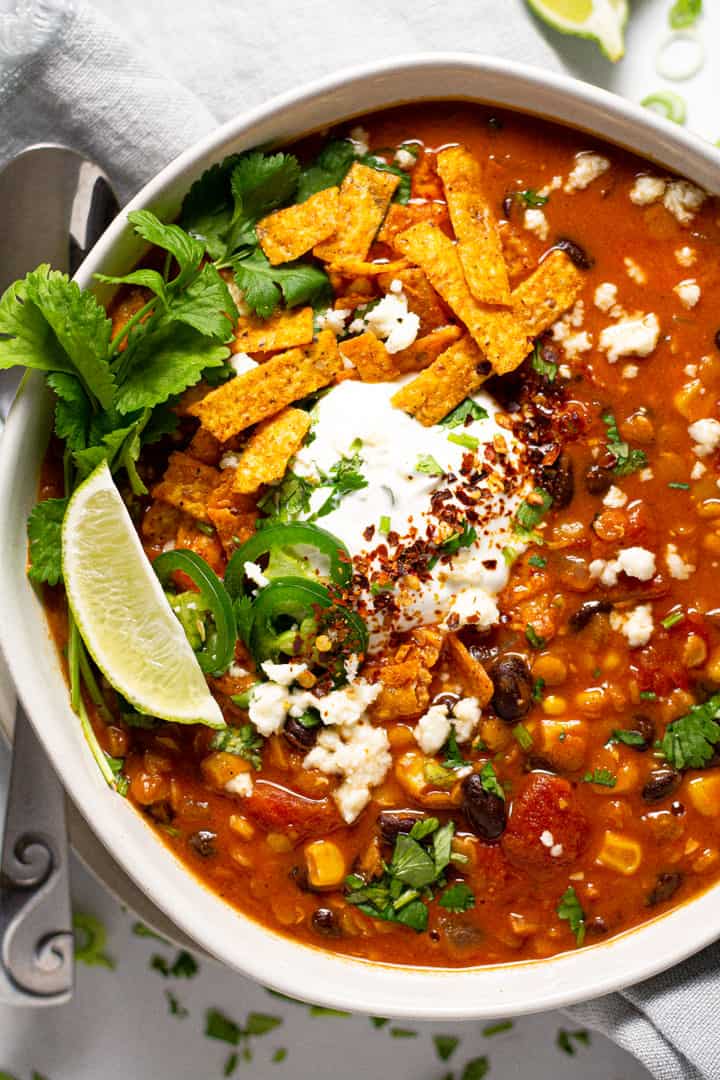 TRAFFIC:
Pageviews: 186,308
Sessions: 149,463
Users: 115,594
Traffic Sources:
Social: 62.37%
> Pinterest: 97.11%
> Facebook: 2.19%
> Instagram: .40%
Organic: 25.23%
Direct: 7.28%
Referral: 5.03%
Other: .10%
I had really hoped for another month over 200,000 pageviews, but it just wasn't in the cards this month! Which made it even more important for me to take a look back at where I was a year ago at this time and focus on how far I've come! For reference in February of 2019, I had 23,853 page views with 17,697 sessions and 13,869 users. We are celebrating progress, not perfection here!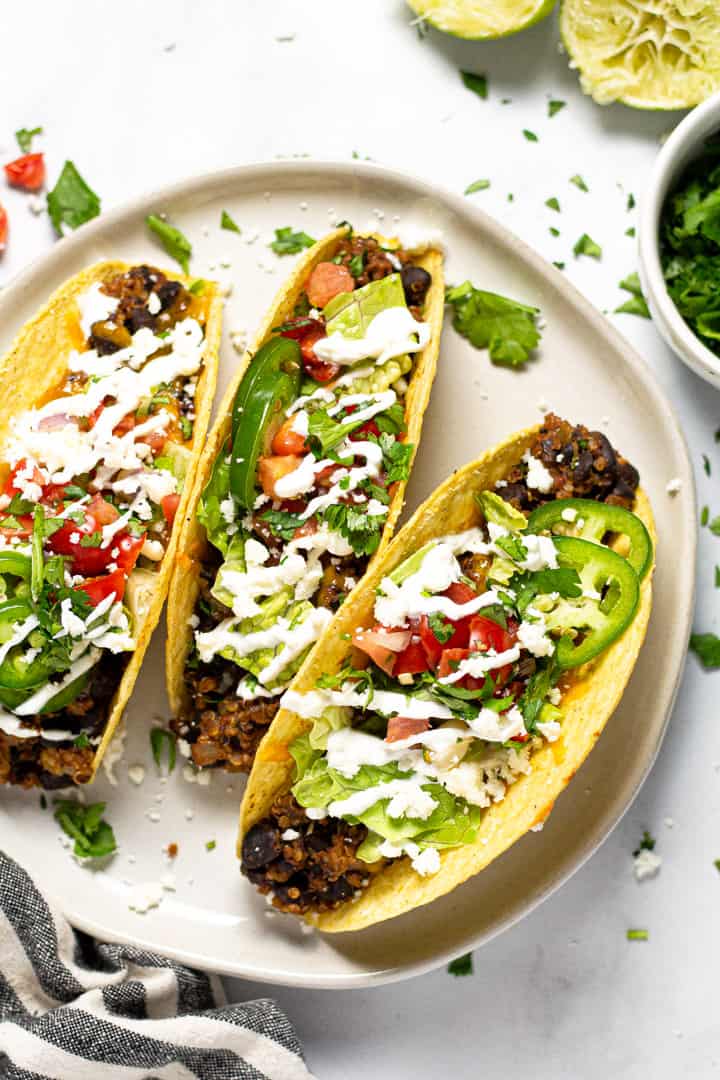 INCOME:
As I mentioned in my first income report, Mediavine is my main source of income from the blog. I make a bit of money with Amazon Associates but there is definitely some room for improvement! Let's take a look at February's stats…
Mediavine: $2,464.16 with an average RPM of $16.49
Amazon Associates: $58.06
TOTAL PROFIT: $2,522.22
EXPENSES:
Groceries: $150
Nerdpress (site maintenance): $122
Agathon (hosting): $70
ConvertKit (email service): $29
Canva (graphics for Pinterest): $13
Gsuite (email provider): $12
Lightroom (photo editing): $11
Tailwind (Pinterest scheduler): $10
Akismet (site security): $5
KeySearch Subscription: $8.50
Props: $53.00
TOTAL EXPENSES: $483.50
PROFIT: $1,768.72
Not bad, but definitely not quite where I was hoping to be this month!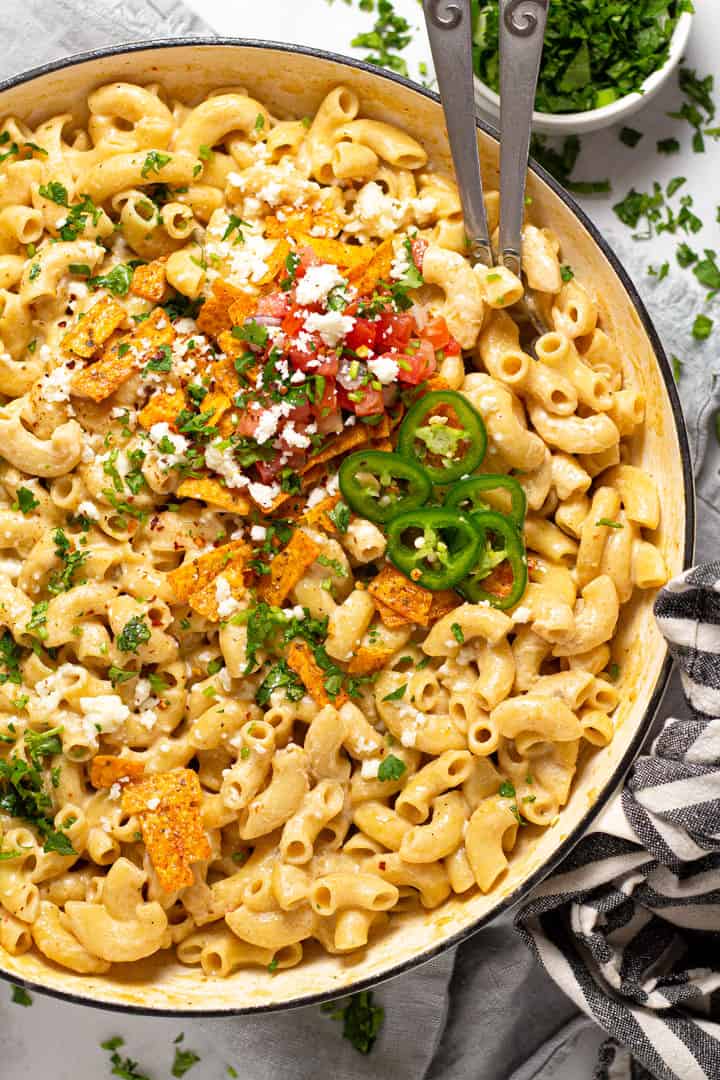 What I've been working on this past month:
I got my first freelance photography contract this month!!! This was on my to-do list for 2020 and I'm pumped that it happened so early in the year! The brand emailed and asked if I'd be interested in photographing some existing recipes from their site and also taking some product shots for them. I must say I am LOVING this kind of work!! It really gives me the freedom to flex my creative muscle. AND styling, photographing and editing photos is definitely my favorite part of blogging so this project has been a real treat for me! It will span over a couple months which is nice because I can still keep up with my blog posts during that time. It's a great way to diversify my income and allows me to do something I really love!
I've been going to bed earlier. That hour I spend unwinding at night has also allowed me to tuck in much earlier than I had been. It helps in shutting my brain off so that I can fall asleep earlier and easier. I've also been loving the HeadSpace app at night!! I use their wind downs and sleep music to help me relax and fall asleep. I can see a huge difference in my energy levels during the day when I've gotten a solid night's sleep and I find that I'm just much more relaxed as well. Sleep is SO good - who knew!?!
I've been paying off debt! Mediavine is AMAZING. And my Mediavine checks each month have allowed me to put that extra income towards paying off debt! In the last several months, we've put all of my extra income towards our credit card and it is thiiiiiiis close to being paid off! Which is SO. FREAKING. COOL. It's great to see my hard work paying off and going towards paying our debt off. Up next is our car loan! I'm hopeful that we can have that paid off by summertime this year which is a pretty aggressive timeline. But it's really amazing once you get bit by the debt-paying bug, you just want to keep going! Stay tuned for more debt updates in my future income reports!
What I'll be working on next month:
I'll be working hard on allowing myself "free time" where I don't HAVE to be productive. Especially with spring and summer just around the corner, I am looking forward to spending more time hanging with my family and just being outside. I've also been trying to set aside at least an hour each night to either read or watch a show and NOT do any type of work. I find that I am more motivated to work the next day and just feel overall more relaxed. As someone who has a hard time sitting still for long, this is a big accomplishment!!
I've been finding a good rhythm with publishing two recipes per week, so I plan to continue that trend. Sometimes I'll publish three recipes if I find the time to, but I've found a nice consistent flow with publishing two (and not getting overwhelmed)! I've even considered going down to one post per week when summer comes because we spend so much more time outside and in general we are just busier as summer is pretty much the only good season of weather in Wisconsin. BUT, I have SO many good recipes to share, I'm not sure that I could ever really go down to one. We'll see what the warmer weather brings!
DON'T FORGET TO CHECK OUT MY PREVIOUS INCOME REPORTS!
See you next month when I share my income report for March!!