You GUYS. This month really surprised me!! I was expecting a pretty "meh" January, to be honest. I was bracing for low traffic, even lower RPMs and VERY low revenue. However, I was greeted by my highest traffic yet paired with unsurprisingly low RPMs - which in turn gave me about the same income as November and December of 2019.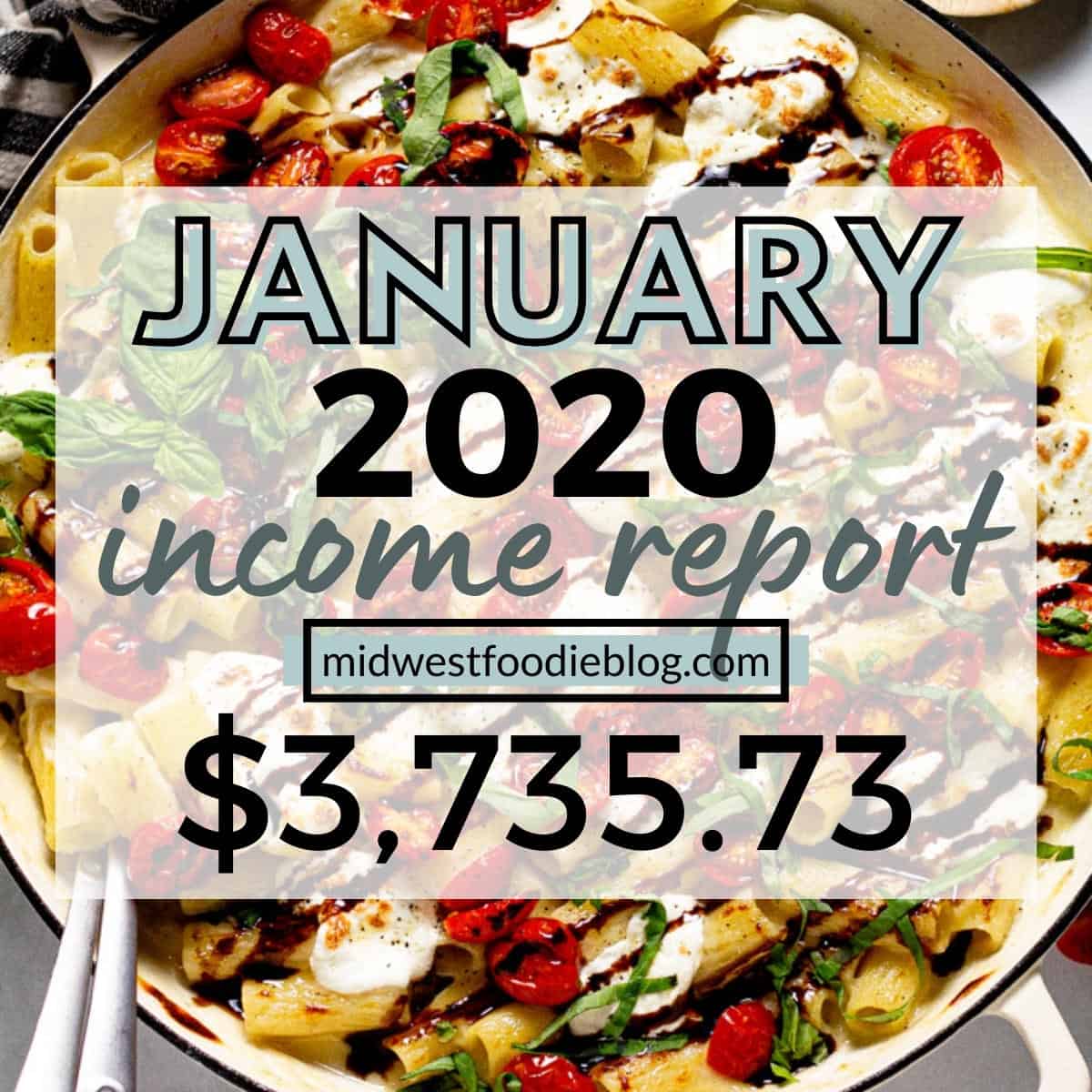 That's pretty freaking awesome as the first month of the quarter is notoriously the lowest for traffic/income AND January is almost always the worst month of the year (unless you're a health food blogger)!
To say that I am pleased with this month would totally be an understatement. I am ECSTATIC!!! Below I'll share with you my monthly traffic, monthly expenses and monthly profit.
Also, if you didn't catch my first income report - you definitely want to check it out before diving in here. It gives you a lot of background on my blogging journey and a really in-depth look at my income over the last year since joining Mediavine in January of 2019! Be sure to check out my November and December income reports too!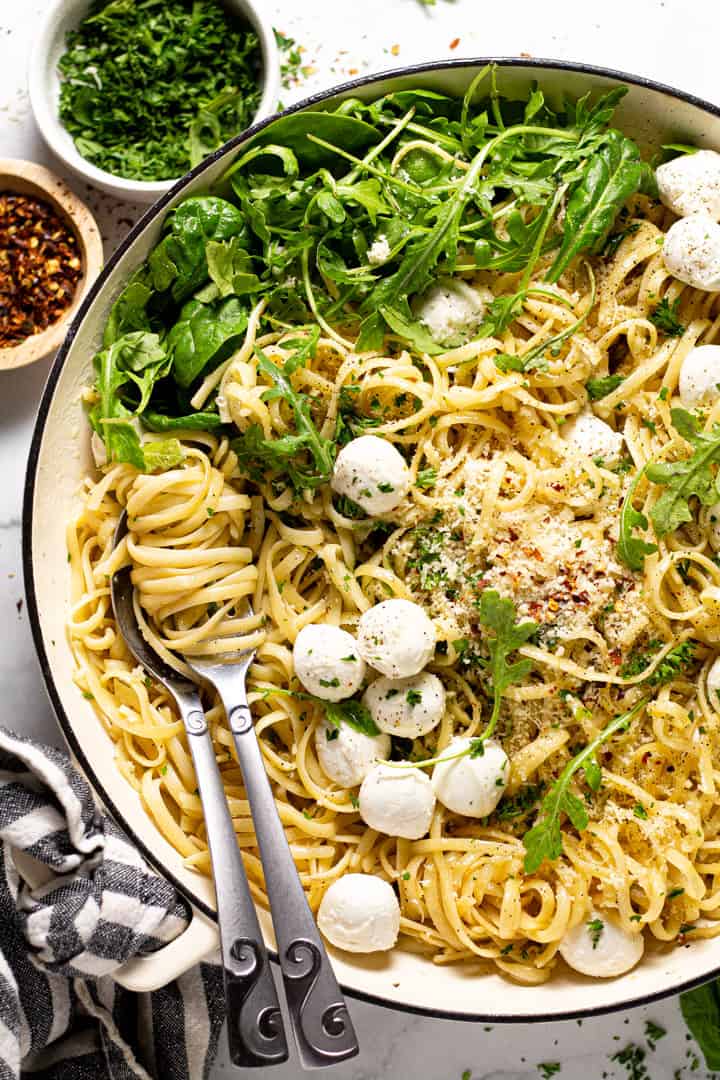 TRAFFIC:
In January of 2020, my blog saw it's highest amount of traffic!! WOOHOOOOOOO!
Pageviews: 224,590
Sessions: 182,547
Users: 146,701
Traffic Sources:
Social: 64.92%
> Pinterest: 91.71%
> Facebook: 6.19%
> BuzzFeed: 1.78%
> Instagram: .30%
Organic: 22.30%
Direct: 10.05%
Referral: 2.66%
Other: .07%
It feels awesome to be over 200,000 page views this month as there was a time (not too long ago) where it seemed like I would never even get to 100,000 a month!
It's also fun to look back at where I was a year ago at this time and see how far I've come! For reference in January of 2019, I had 22,197 page views with 15,316 sessions and 12,380 users. I'm still celebrating progress, not perfection!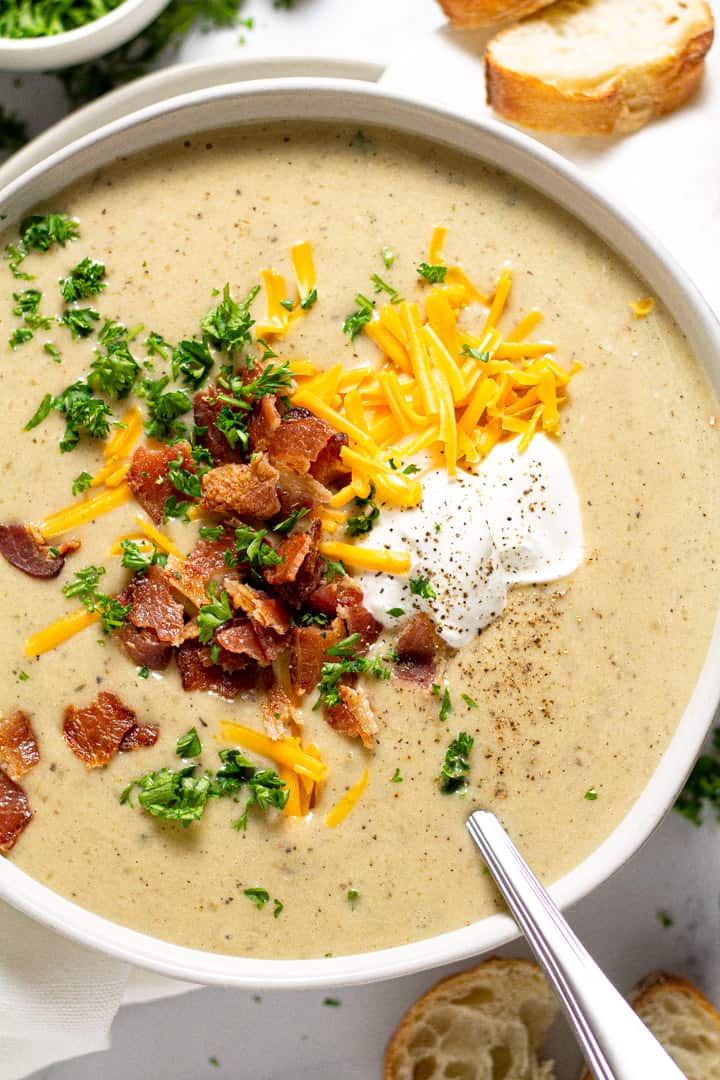 INCOME:
As I mentioned in my first income report, Mediavine is my main source of income from the blog at the moment. I started with Amazon Associates in August of 2019 and have been making a bit of money with that also, but there is definitely room for improvement! Let's take a look at January's stats…
Mediavine: $2,525.96 with an average RPM of $13.84
Sponsored Post: $1,150.00
Amazon Associates: $59.77
TOTAL PROFIT: $3,735.73
EXPENSES:
Groceries: $150
Nerdpress (site maintenance): $122
Agathon (hosting): $70
ConvertKit (email service): $29
Canva (graphics for Pinterest): $13
Gsuite (email provider): $12
Lightroom (photo editing): $11
Tailwind (Pinterest scheduler): $10
Akismet (site security): $5
KeySearch Subscription: $8.50
TOTAL EXPENSES: $430.50
PROFIT: $3,305.23
GROSS PROFIT JANUARY 2019:
The above total does not take into account taxes, which I am anticipating to be 20-30% of the total. So my actual take-home pay for the month will likely end up being around $2,400.00 or so. Which if I'm being honest is freaking AWESOME for me!!
What I've been working on this past month:
I've still been publishing the same delicious content with a focus on easy dinners. These seem to be the most popular recipes that my readers are enjoying so I've been hard at work testing all kinds of simple dinner recipes for you guys!
I've been taking a break when I need it. After the hustle and bustle of the holidays, I've been really trying hard to set aside time for myself to just relax. While I LOVE LOVE LOVE (almost) everything blogging, I'm realizing that I really need to take time to do things that help me unplug from the blog. For me, this is taking walks with my family (instead of recipe testing) or vegging out on the couch watching the Bon Apetit YouTube channel (instead of editing photos) or going to bed early and snuggling in the morning (instead of getting up early to write a blog post). I'm really trying to find that work-life balance.
I've also been slowly plugging away at my editorial calendar for 2020. I typically have my recipes tested and the photoshoot completed about 6-8 weeks before I actually post the recipe on the blog. But I'm working on brainstorming recipes for the entire year so that I spend less time each week meal planning and more time getting to the good stuff. If there are any recipes you'd like to see on the blog in 2020, be sure to leave a comment on this post!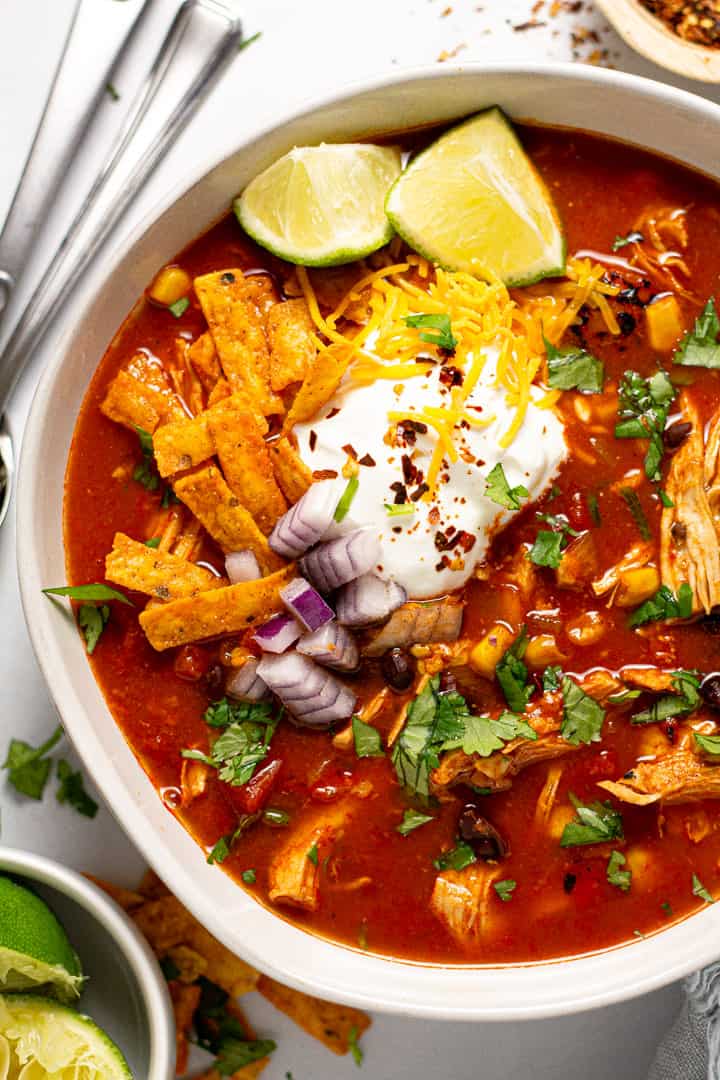 What I'll be working on this year:
I'm working on landing some partnerships and sponsored posts. One of my goals for 2020 is to work more with brands that I use in the Midwest Foodie kitchen. I always love to see what products other bloggers use in their own kitchens - sometimes it's brands I've never heard of or products I've wanted to try. If there's a specific ingredient that I've used in a recipe, I always try to link it in the post anyway, so I might get a relationship going with the brand! As always, you will know when a post is sponsored because I will disclose it towards the top of the post or in any social media caption!
I'll be working hard on allowing myself "free time" where I don't HAVE to be productive. One of my best and worst qualities is that I have a hard time sitting still for too long and I have a lot of guilt when I spend my time not being productive. If I'm at home, it's hard for me to NOT be working on something blog related. I frequently spend evenings at my parent's house because it's a place that I can totally unplug. I can't do any work there because I don't have any of my equipment. I'm learning to let go of the guilt that comes with spending time watching TV or scrolling through social media or reading a book. I need these mental breaks in order to keep getting excited about the content I'm creating!
Of course, more video! I'm still not completely sold on the whole video thing since I don't often watch cooking videos myself, but I can definitely see how they are helpful for my readers as a quick preview of what's to come in the recipe. And so, I will be investing in more video!
DON'T FORGET TO CHECK OUT MY PREVIOUS INCOME REPORTS!
See you next month when I share my income report for February!!