Wait, did you think I was done writing income reports? Well, I was. But, then I decided to finish out the year with this December income report. And then I decided I'll start writing quarterly reports instead of monthly in 2021. So, here we are!
As with most things blogging related, income reports take up a lot of time and energy so my hope is that by writing them quarterly I can reduce the amount of time I'm spending but still get the information out there and make it enjoyable for myself! Thanks for coming along on this ride 🙂
I share my income reports to give you a behind the scenes look at what it takes to run Midwest Foodie Blog as a full-time job that supports a family of three! If you're new here, be sure to start at the beginning with my first income report to see how this blog got started!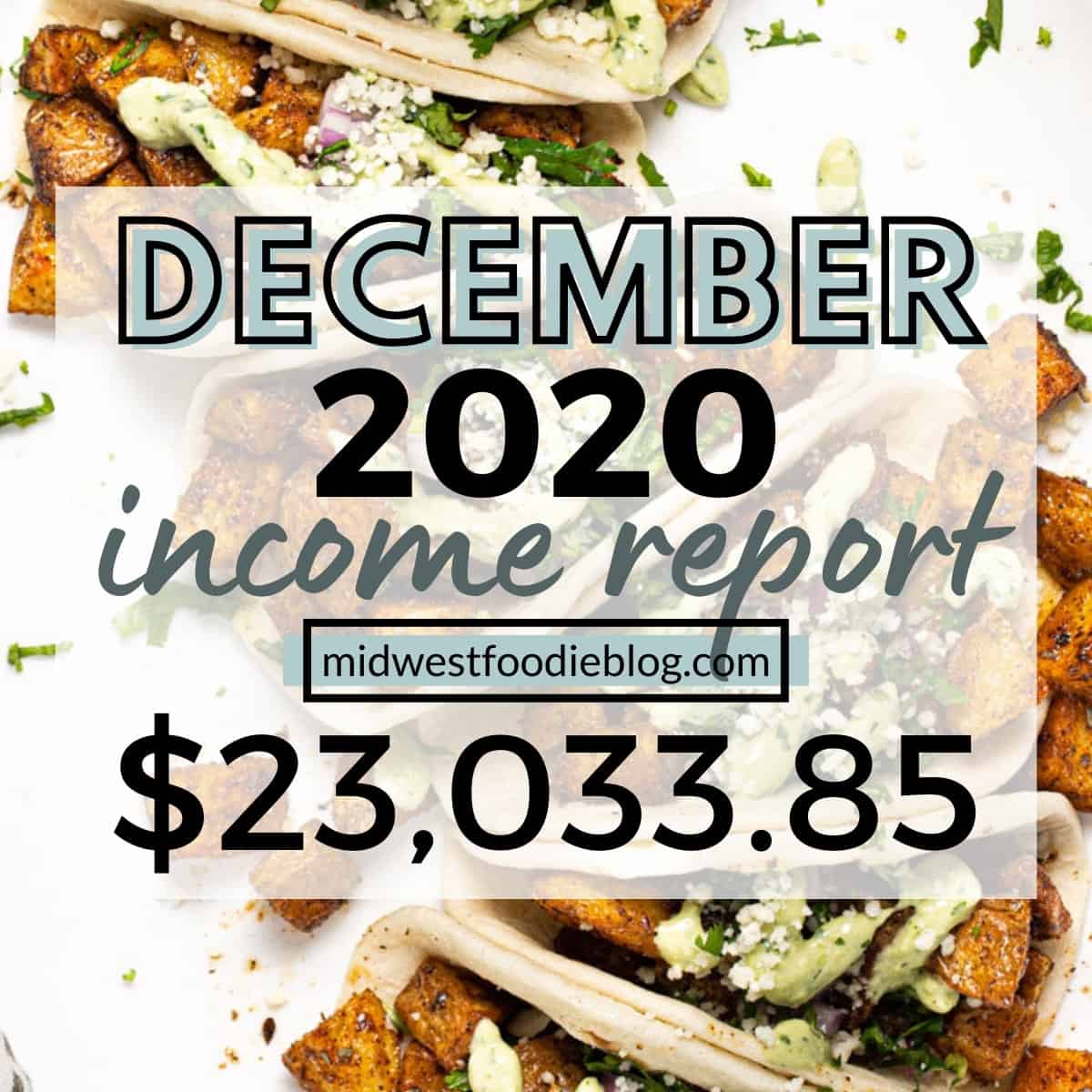 Let's take a look at the stats for December…
TRAFFIC:
Pageviews: 1,024,940
Sessions: 797,870
Users: 637,176
Traffic Sources:
Organic: 44.38%
Social: 39.26%
> Pinterest: 96.05%
> Facebook: 2.64%
> BuzzFeed: .67%
> Instagram Stories: .36%
> Instagram: .20%
Direct: 13.86%
Referral: 2.45%
Other: .05%
My pageviews this month include web story traffic, so they are a bit higher than the actual pageviews on my site. But, WOW - I started doing web stories about halfway through the month of December and they are totally worth the extra time and effort - especially with those Q4 RPMs!! You'll notice that my RPMs look lower this month than last and this is also because of the web story traffic. Because web stories pages aren't like traditionally ad monetized pages it throws your RPM way off.
As always, I like to keep things in perspective by looking back at where I was at this time last year. For reference, in December of 2019 – I had 159,827 page views with 129,159 sessions and 99,325 users.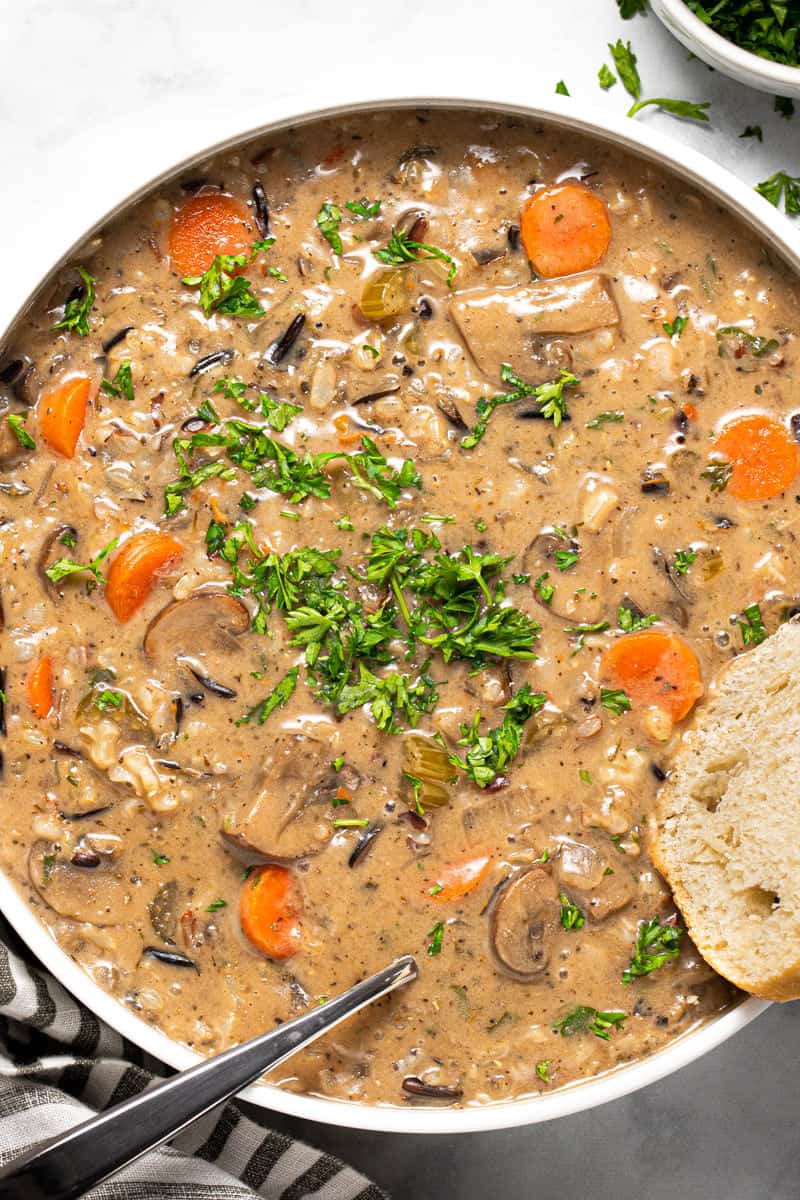 INCOME:
AdThrive (income from ads): $20,346.00

average RPM (pageviews) of $19.85
average RPS (sessions) of $25.50

Amazon Associates (affiliate income): $369.73
Pinterest E-Book & Consults: $2,318.12
TOTAL PROFIT: $23,033.85
DONATIONS:
This month we made a personal donation to someone we know and and also did the 12 Days of Christmas giveaway over on Instagram which highlighted 12 Black-owned businesses.
Next month, we will be back to donating to an organization that benefits the Black community or supports BLM. I will keep you posted on where we donate next month and would love any suggestions you may have for us!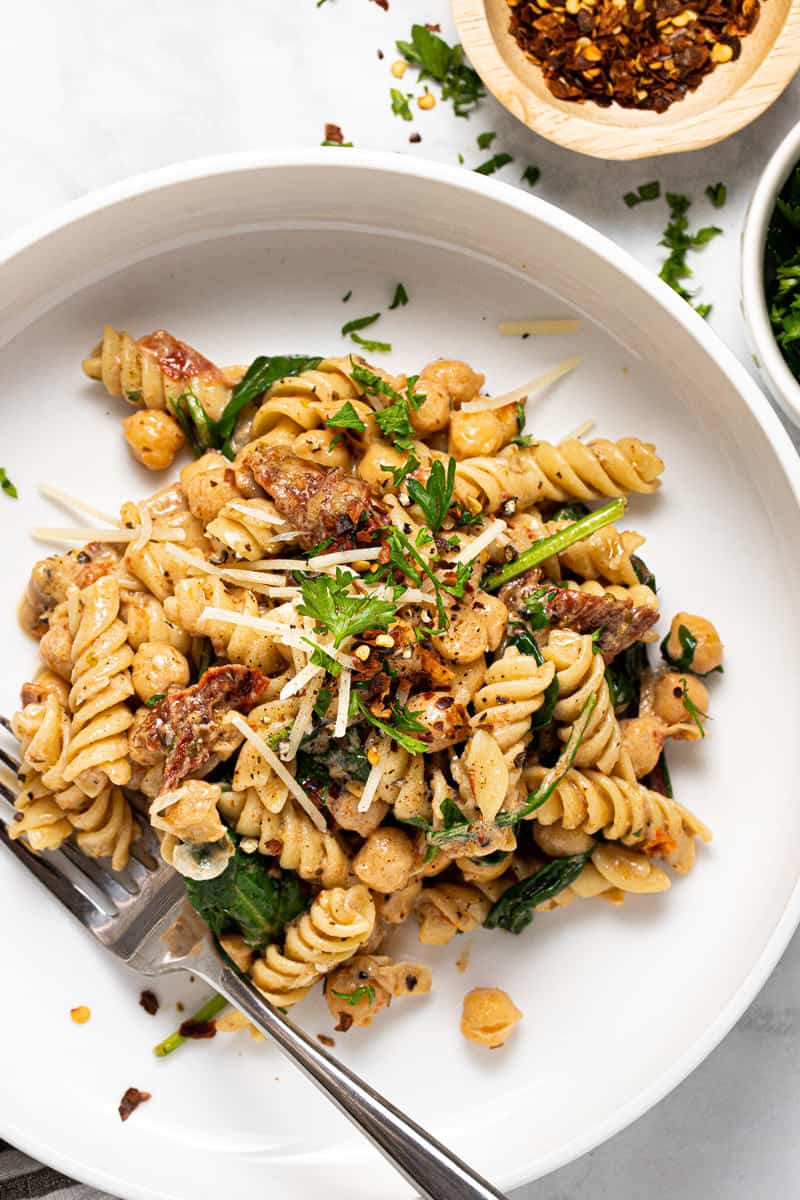 EXPENSES:
Groceries: $200
Freelance Writer: $240
Nerdpress (site maintenance): $122
Agathon (hosting): $70
ConvertKit (email service): $79
Canva (graphics for Pinterest): $10
Gsuite (email provider): $12
Lightroom (photo editing): $11
Tailwind (Pinterest scheduler): $10
Akismet (site security): $5
KeySearch Subscription: $17
Replica Surfaces (2 new backdrops): $138.60
12 Days of Christmas Giveaway: $397.69
IFBC Virtual Summit: $25
SendOwl (e-book download platform): $9

TOTAL EXPENSES: $1,346.29
PROFIT: $21,687.56
*Please note this "profit" does not take into account the taxes I will have to pay on it. It's easy to look at these numbers and think the profits from blogging are great (which they are!) but it's also important to remember that there are a lot of monthly expenses that go into blogging, and then taxes come along and take about 30% of anything you have leftover!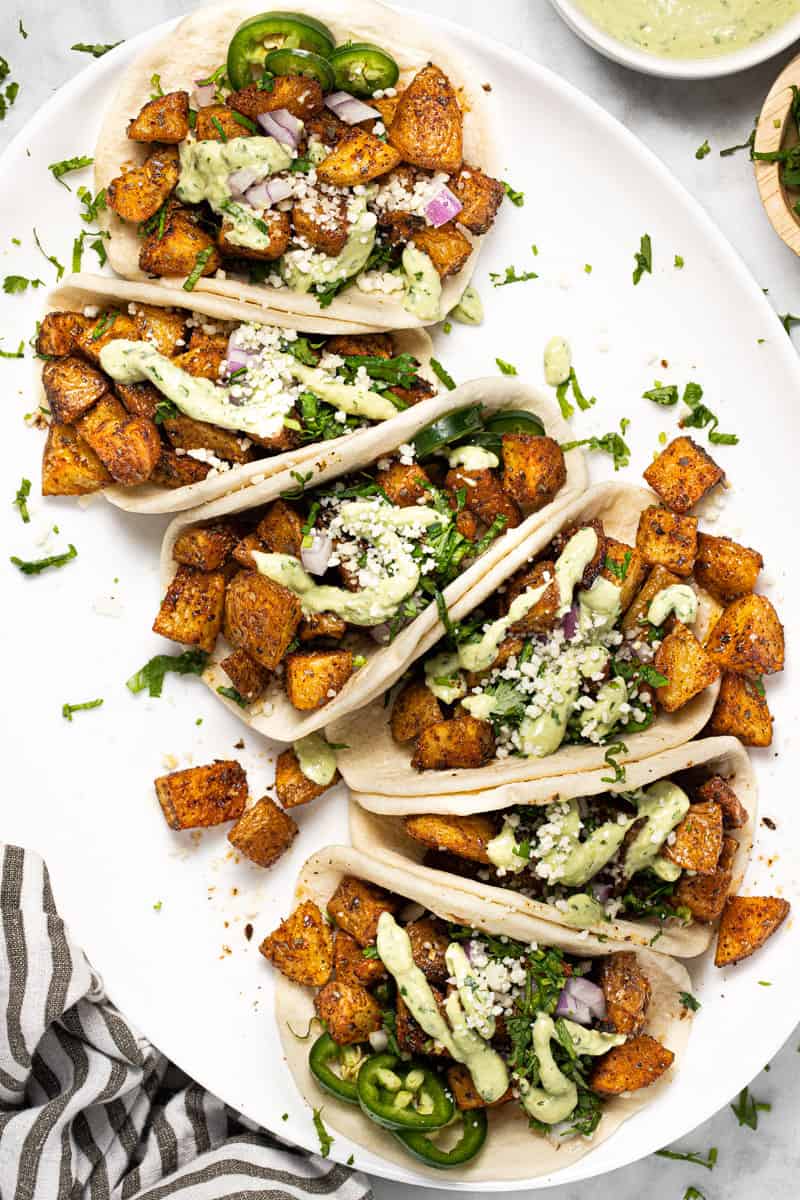 As always, I want to sincerely thank YOU for your continued support. This blog would be nothing without my readers!! And please WEAR A MASK!
DON'T FORGET TO CHECK OUT MY PREVIOUS INCOME REPORTS!